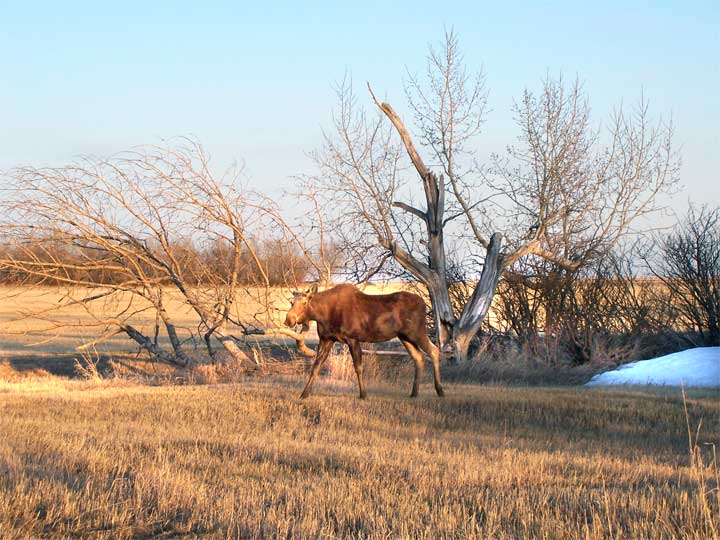 (some of the pictures on this page are roll over images so pass over them with your mouse to see the other image)
Lewvan - Wednesday, April 18, 2007 by: Stu Innes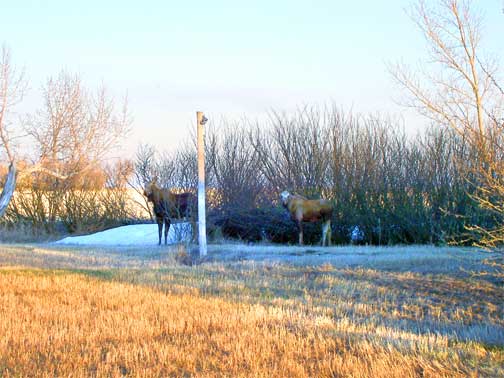 I thought you and your readers might be interested in a quick visit to the (former) town of Lewvan Saskatchewan, located about 1/2 way between Regina and Weyburn.
Lewvan once had many amenities but has become a ghost town except for the moose.
There were no moose this far south until the last few years but with the gun registry and fewer hunters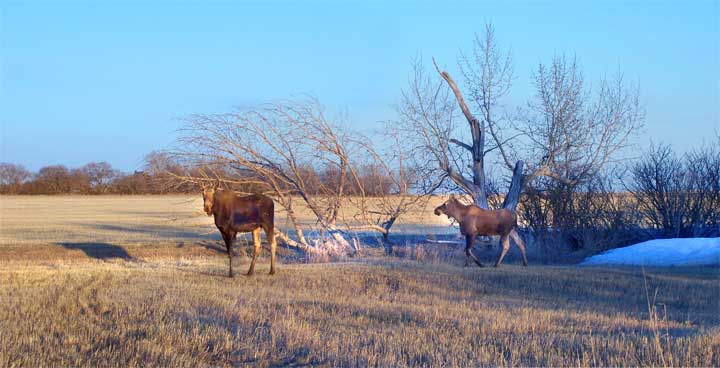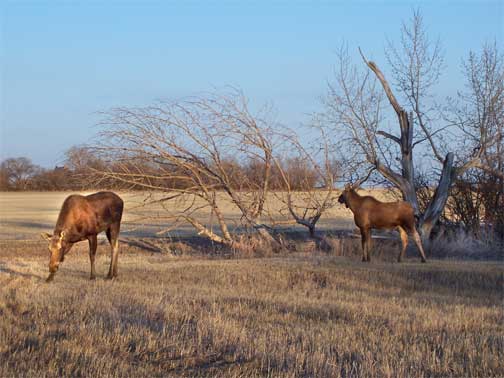 and perhaps other factors involving natural predators that I know nothing about we have seen several groups of them.
Anyway the moose are loose in Lewvan - last year we had Daddy moose and Mommy moose and Baby moose but this spring it looks like Daddy moose has been killed or simply gotten a divorce from Mommy moose.
Baby and Mommy are a bit leery of my son and I but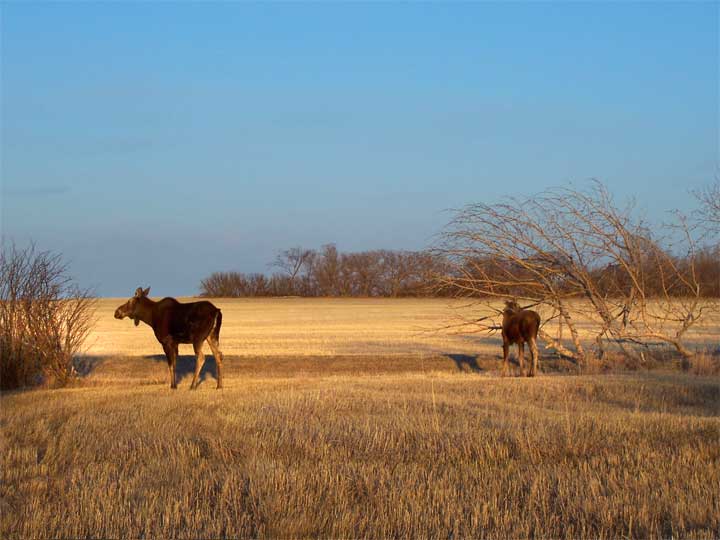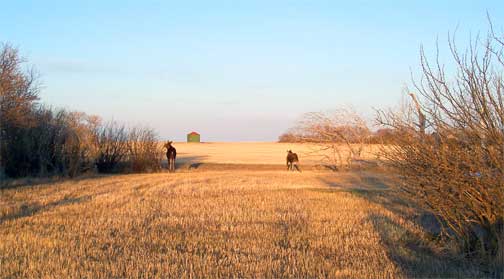 not in any hurry to gallop off.

We took a few photos and watched for over five minutes before we left for the city and left the moose to their supper of grass and branches.

The land and granary in the background is also my farm.
---
Return to Ensign
This page is a story posted on Ensign, a daily web site offering a variety of material from scenic images, political commentary, information and news. This publication is the work of Faster Than Light Communications . If you would like to comment on this story or you wish to contact the editor of these sites please send us email.
Editor : Timothy W. Shire
Faster Than Light Communication
Box 1776, Tisdale, Saskatchewan, Canada, S0E 1T0
306 873 2004