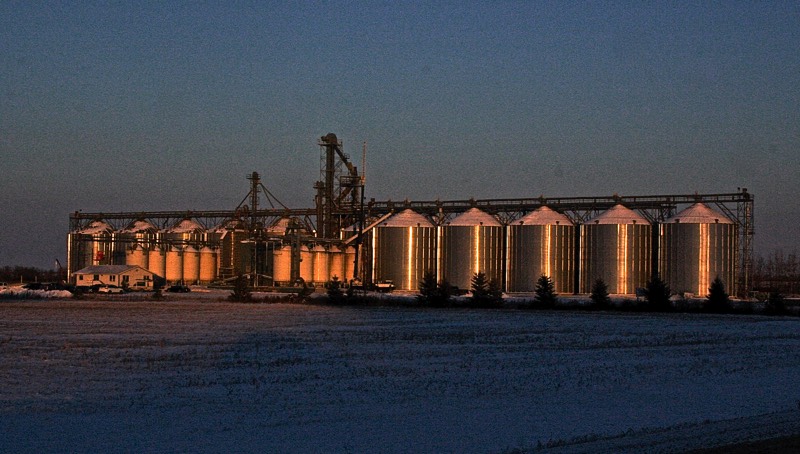 Conservative Government's destruction of Canada's agricultural support system

Waldeck,
Thursday, January 1 2015
by Joyce Neufeld
Seasons Greetings to all those farmers who voted for the Harper Government!

Harper, Ritz and Anderson stole the farmer-owned Canadian Wheat Board which was run by farmers, paid for by farmers and returned all profits to farmers. It is now in the process of being given to its largest competitor
Harper reduced the role of the Canadian Grain Commission which protected farmers from unscrupulous grading by multi-national grain companies.
He cut funding and eliminated the Canadian Food inspection Agency's role in protecting consumers from unsafe drugs and food products, false advertising and enforced labelling.
He cut the Prairie Farm Rehabilitation Administration which operated 85 Community Pastures, water management, grants for wells and dugouts and provided trees for farms, community development, municipal governments etc. affecting not only those employed at Indian Head but those that benefited from the nursery. In the spring of 2011 the shelter-belt program shipped nearly 3 million seedlings to 7,500 rural people to create 1200 km of field shelter-belts, 2218 km of yard and 134km of riparian shelter-belts. These shelter-belts not only provide habitat for wildlife but also combat pollution.
Then Ritz announced that the government was setting up a 25 million dollar (taxpayer) grant to boost grain shipping through the Port of Churchill – a real windfall for OmniTrax Rail and multi-national grain corporations.
In 2011-12 Harper announced $418 million was being cut from Agriculture and Agri-Food budget.
Now, the federal government has issued a call for proposals to transfer and possibly sell off Agriculture Canada cereal crop research and plant breeding germ-plasm related to the devastating plant disease fusarium. Can the fate of our Public Research Stations be far behind?

The federal government has already stopped funding public plant breeding beyond the development of germ-plasm, which must then be sold to private breeders to develop varieties for commercialisation. The new varieties so developed are privately owned and subject to plant breeders' rights. Farmers, whose check-off dollars support this research, will pay yet again through the increased royalties that would be granted under UPOV '91. This system of private interests benefitting twice – first by using public research funding and then by collecting royalties on seed and production – is unjust and against the public interest. Already world renowned scientists are being given the "Harper boot".
In the words of Winnipeg MP Pat Martin, "Has the Minister lost his freaking mind?"