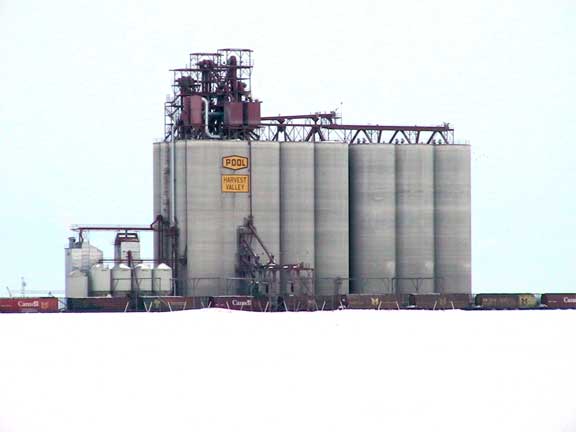 Wheat Pool's demise as a cooperative
Melville, Friday, February 11, 2005 by: Eric Sagan
The proposed Saskatchewan Wheat Pool share conversion of Class A shares and Class B, nonvoting shares to a single class of voting shares, if implemented will irrevocably end farmer Pool members formal direction of the Pool. This proposed share conversion will allow for the sale of the Pool to any competing trans-national corporation, ultimately ending all farmer influence into Canada's grain marketing and handling system.

I call upon the delegates of Saskatchewan Pool to defeat the proposed share conversion and return full control of the Pool to Class A share holders (farmer Pool members).

During all my farm life, I was a loyal and totally supporting member of Saskatchewan Pool, a strong believer in the theory and goals of Co-operation. I sold all my grain to the Pool, and bought all the fertilizer and herbicides that I used on the farm from them. I served many years on Saskatchewan Pool committees, both at Fenwood and Melville, and did not hesitate to go the extra mile for the Pool when it was called for.

But, now I feel that I have been betrayed, not only by the delegate body, but even more so by the Board of Directors who have failed to live up to their sworn duties to operate the Pool for the best interests of its farmer members, who were the actual owners of the Pool. They negated on these duties and virtually handed over control to senior management who were brought in from trans-national corporations and were contemptuous of Co-op philosophy and the idea that farmers should have a voice or influence in company operations.

Never before in the history of farming has it been so crucial that farmers gain at least some control of their own destiny. Will the delegate body give up what our forefathers worked for when they created the Pool, or will they take a firm courageous stand, stiffen up their back bones, and come up with a resounding NO to the proposed share conversion plan.
Return to Ensign - Return to Saskatchewan News
This page is a story posted on Ensign and/or Saskatchewan News, both of which are daily web sites offering a variety of material from scenic images, political commentary, information and news. These publications are the work of Faster Than Light Communications . If you would like to comment on this story or you wish to contact the editor of these sites please send us email.
Editor : Timothy W. Shire
Faster Than Light Communication
Box 1776, Tisdale, Saskatchewan, Canada, S0E 1T0
306 873 2004