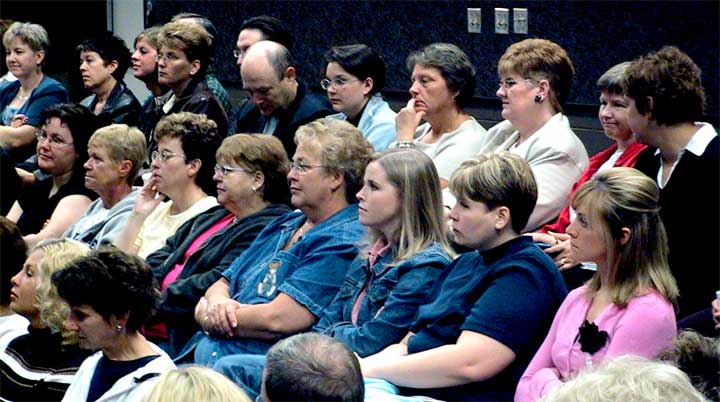 Tisdale School Division gets new school year underway
FTLComm - Tisdale - Thursday, August 26, 2004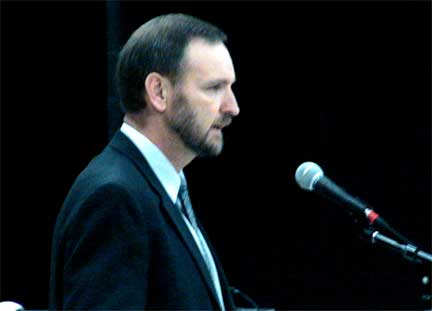 Director of Education for Tisdale School Division, Tim Tarella had the opportunity to launch the 2004 - 05 school year this morning in the RECPlex Maurice Taylor Theatre. It was time to introduce new teachers to the staff of the Division and set forth the aggressive plans and objectives for the coming year.

Tisdale School Division has established for itself a provincially recognised reputation for innovation and find better ways for the school system to meet the needs of the population of the area.

The morning was spent as a large group but in the afternoon there were four smaller group sessions on specific issues. Clearly, the technological world is now mainstream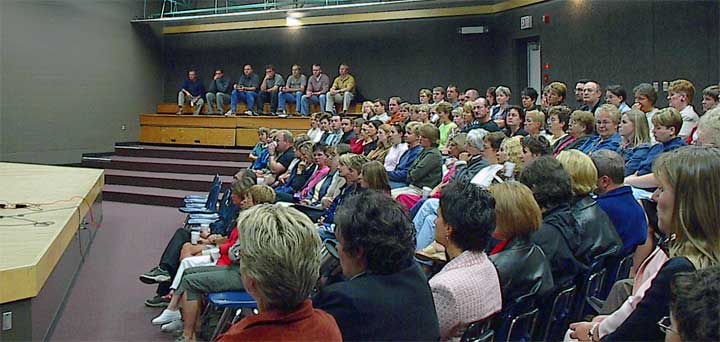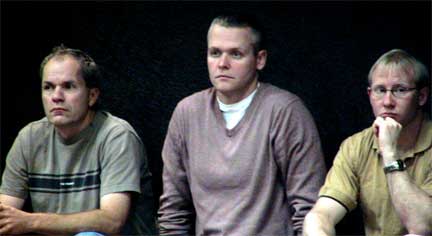 three of the sessions were focused on Information Technology issues; viruses and e-mail, Online modules and the Arborfield Newsnet. A forth session lead by Terry Roebuck deal with security.

Tomorrow teachers will be holding the staff meetings in each school and preparing their classrooms. Monday, the buses roll.

We must as a society never take education and all that it involves for granted because our success as a people depends on our schools. Not just the acquistion of skills and knowledge but our school system is the vehicle that determines the economic, scientific and quality of life for generations to come.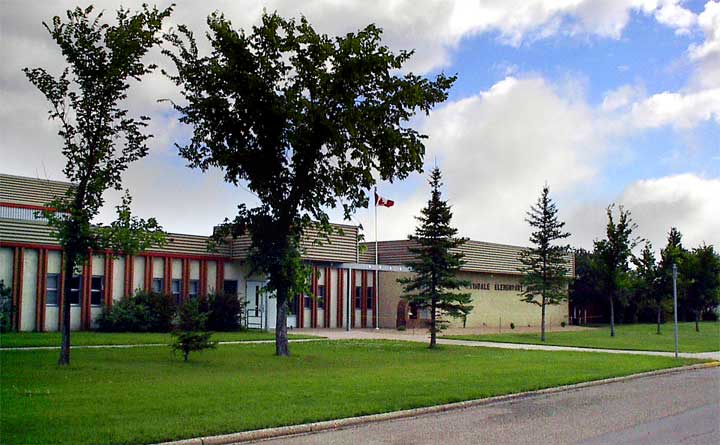 Return to Ensign - Return to Saskatchewan News
This page is a story posted on Ensign and/or Saskatchewan News, both of which are daily web sites offering a variety of material from scenic images, political commentary, information and news. These publications are the work of Faster Than Light Communications . If you would like to comment on this story or you wish to contact the editor of these sites please send us e-mail.
Editor : Timothy W. Shire
Faster Than Light Communication
Box 1776, Tisdale, Saskatchewan, Canada, S0E 1T0
306 873 2004