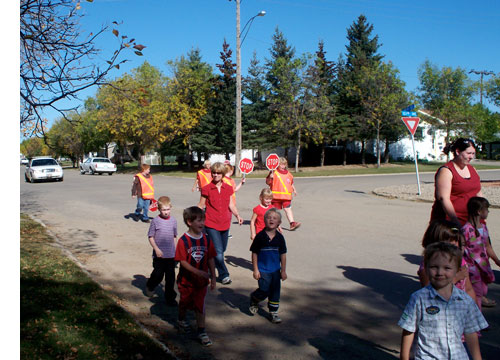 Kindergarten lead the crowd and the safety patrol brought up the rear followed by an RCMP police car to thwart any traffic although the students and their teachers had the road to themselves.
Though it might look like they were taking the afternoon off this is the sort of school experience that lasts a child a lifetime. It takes a lot of work for teachers to have the kind of students that can be taken out of the classroom environment and clearly Tisdale Elementary's teachers are giving their students the guidance they need to succeed in life.
If you look close you will see the RCMP escort is on his cell phone.