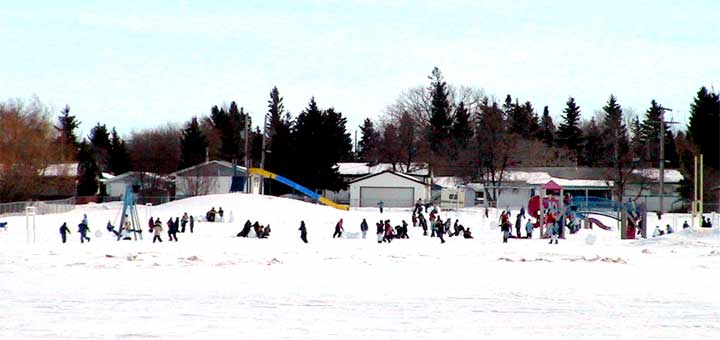 Yardbirds
FTLComm - Tisdale - Tuesday, March 9, 2004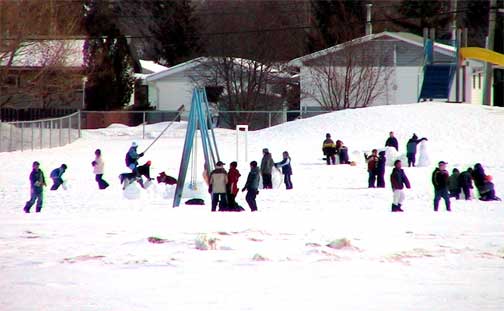 Actually noon hour and recess supervision is among the most difficult and tense roles a teacher is called upon to carry out. Oddly enough there are some gifted teachers who absolutely love the experience and can tell you so much about each student and their potential just by observing the ebb and flow of playground activity.

These pictures were taken today during noon hour of Tisdale's elementary school playground but as I clicked these images off almost a quarter mile away I was reminded of Hillside School principal Doug Third in Estevan thirty-seven years ago as he explained to me just what was going on as the activity of playing children took place all around us.

Alas I was never a happy playground supervisor, for me it was a duty I had to perform and took it very seriously always trying to stay one step ahead of injury or mishap. But Doug and others like him knew the secret that you were there to supervise and do as best as your could, you were not God and sometimes things did not turn out all that well.

Look carefully in these pictures and see if you can pick out the hard working noon hour supervision staff doing their best.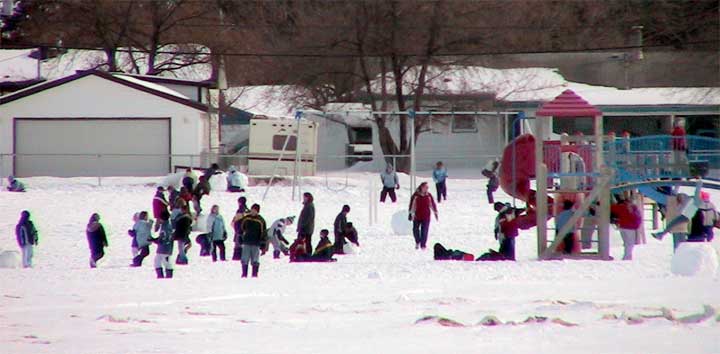 Return to Ensign - Return to Saskatchewan News
This page is a story posted on Ensign and/or Saskatchewan News, both of which are daily web sites offering a variety of material from scenic images, political commentary, information and news. These publications are the work of Faster Than Light Communications . If you would like to comment on this story or you wish to contact the editor of these sites please send us email.
Editor : Timothy W. Shire
Faster Than Light Communication
Box 1776, Tisdale, Saskatchewan, Canada, S0E 1T0
306 873 2004