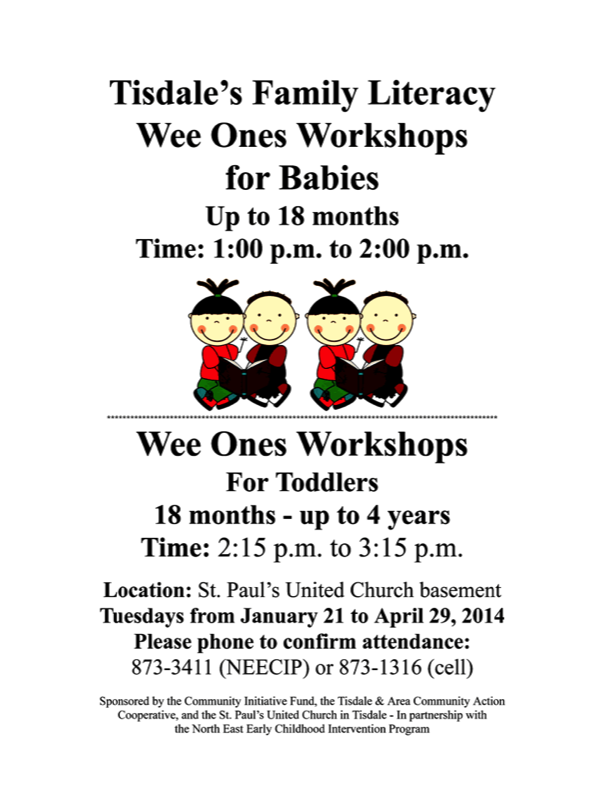 Wee Ones Workshops
Tisdale, January 17, 2014
by Cheryl Gudmundson
The
Tisdale WeeOnes Workshops
begins Tuesday afternoons from January 21 to the end of April 2014. They will be located at
St. Paul's United Church
basement.

These workshop sessions are setup in a
"Family Literacy"
format requiring caregiver/parent participation, with preregistration required for the children attending.

It will be on a first come, first served basis, with a maximum of ten children in the baby group and ten children in the toddler group.

These sessions are free (and books will be given out for attendees to take home) but regular attendance is essential.