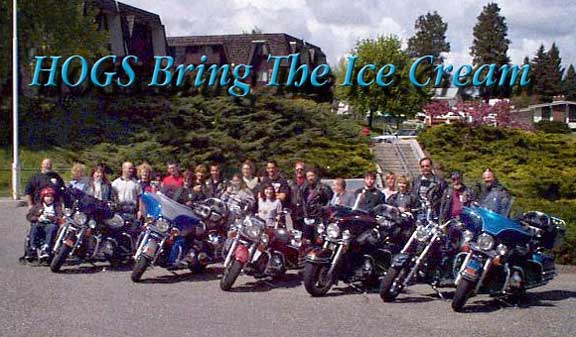 Kamloops - June 2, 2000 - By: Mike Townsend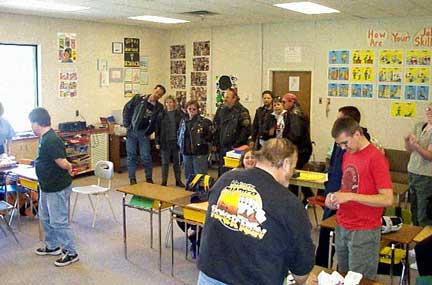 Each month Mike Townsend prepares the newsletter for the Kamloop's Harley Motorcycle club (we have printed exerpts from this newsletter in Ensign). The newsletter has to be coilated then folded and put in envelops, the addresses put on them for mailing. The paper handling task is looked after by Sa-hali Secondary School's special education class. The members of the club appreciate the work the students have been doing for them and wanted to show their appreciation so this week the HOGs paid a visit to the class bringing them some ice cream. These pictures tell the story of that visit.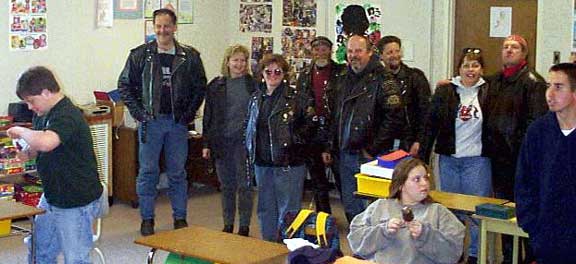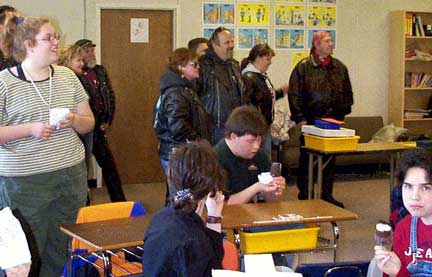 "A few of the HOGs showed up to give ice cream to the 'Special' class that does the folding, licking and stuffing of the newsletter when it is finished and ready to be mailed out."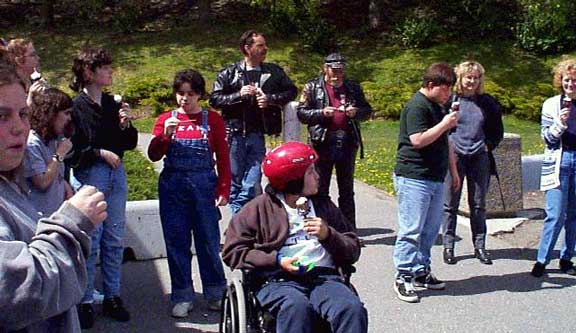 "One of the kids was diabetic so he and he alone got a ride on one. He wanted to keep the jacket. "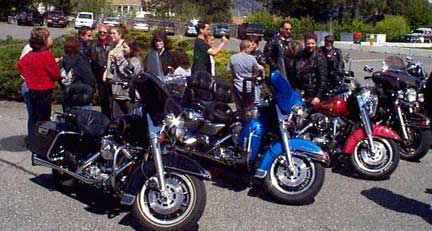 "The most interesting and wonderful thing was the fact that the support workers reported that some of the students had not smiled and laughed like that this year."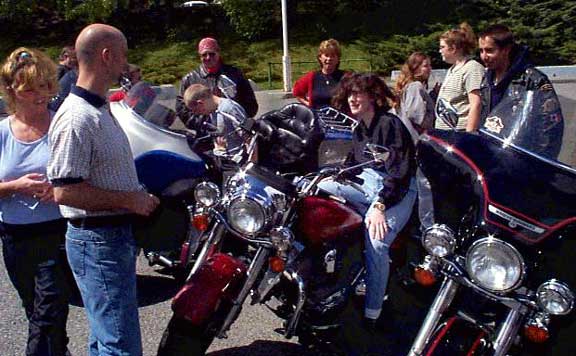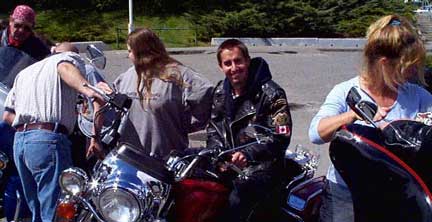 Days after this happened the kids were still talking about it. And the HOGs who came were infected with the same joy and happiness.

"Dennis, the teacher of these kids looked very much at home on a bike and we may have a future member." (The teacher is seen in the picture below with the helmet on, on the right hand side of this composite image.)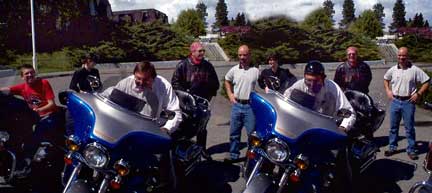 " The Vice Principal, who really got into it. (sounds and everything)"