Swift Current Green House
FTLComm - Swift Current - Wednesday, May 26, 2004 Images by : Albert Eckart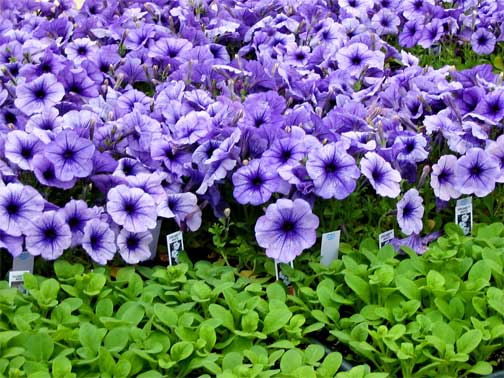 Saturday Albert Eckart visited one of Swift Current's nurseries and captured these pictures for us.

Though temperatures in Swift Current have been milder this spring they have also suffered repeated freezing conditions so that people are having a tough time doing what Swift Current people really like to do, and that is gussy up their yards.

These pictures show an outstanding display of annuals that will in time grace flower beds and gardens throughout the city of Swift Current. Because the city experienced a very mild winter with each snow fall melting away the country side around the city has been brown since fall.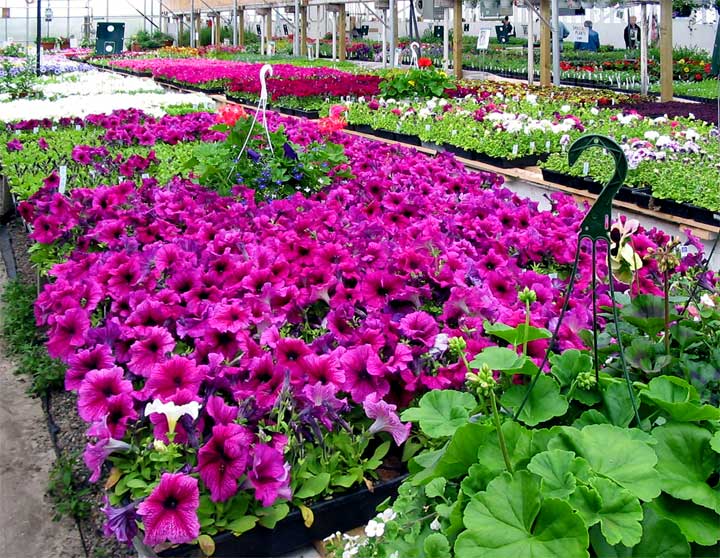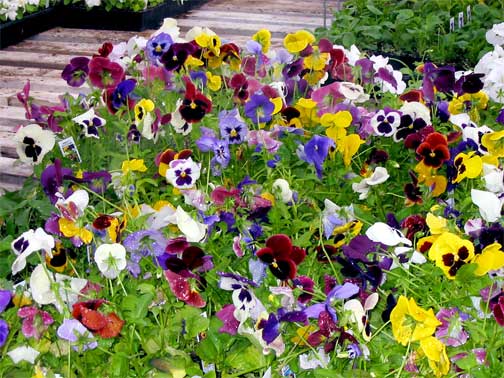 We notice on our last visit in March that there was ice on the streets in places but the fields were dry. We have been told that despite appearances the water table has made some progress during the winter and farmers in the area had their fields planted more than two weeks before planting was completed here in the Tisdale area.

However, as we saw in the Greenwater report a few weeks ago the area north of Swift Current between Elrose and Rosetown is now desert. Even pasture in that part of Saskatchewan is unuseable.

But these flowers certainly cheer us all up and soon perhaps it will be warm enough to plant flowers in Tisdale.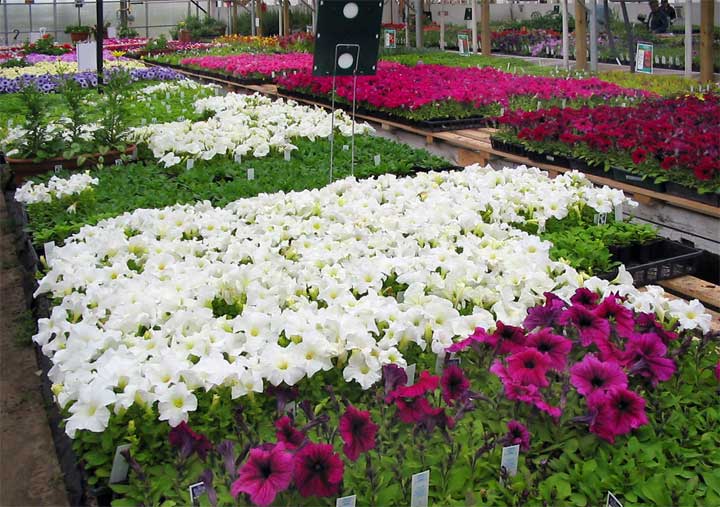 Return to Ensign - Return to Saskatchewan News
This page is a story posted on Ensign and/or Saskatchewan News, both of which are daily web sites offering a variety of material from scenic images, political commentary, information and news. These publications are the work of Faster Than Light Communications . If you would like to comment on this story or you wish to contact the editor of these sites please send us e-mail.
Editor : Timothy W. Shire
Faster Than Light Communication
Box 1776, Tisdale, Saskatchewan, Canada, S0E 1T0
306 873 2004