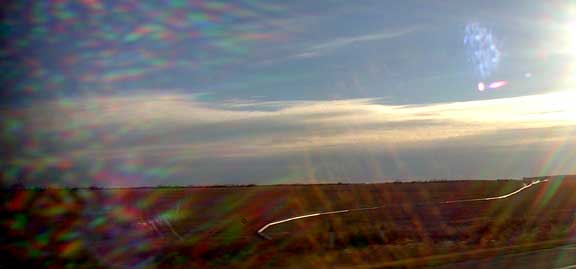 The Driest Ever
FTLComm - Prince Albert - Saturday, October 6, 2001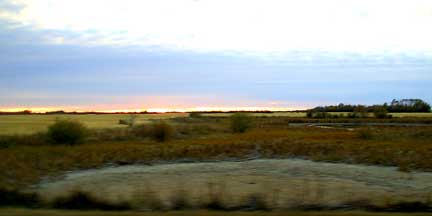 The shining yellow snake with little fountains spraying into the cool fall wind is the only water in sight as a farmer moves what little water he can find across a field to provide some water in his dug out.

North Central Saskatchewan is the driest anyone has ever seen. Sloughs that no one has ever seen without water in them are now just pits of decaying and dry vegitation.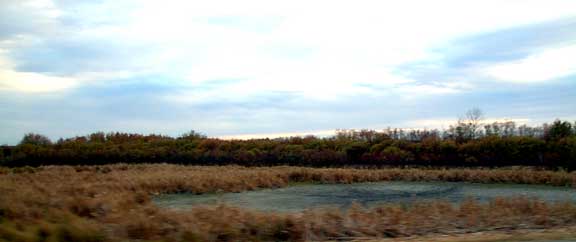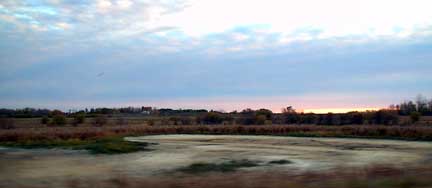 These empty ponds were photographed as I drove along Friday afternoon from Tisdale to Prince Albert through an area that usually is home to tens of thousands of water and shore birds. In the picture on the right we see yet another empty pond and in the distance migratory birds circling as they ready themselves for their trip South.



These sloughs a very close to Prince Albert, which is known for its forests and lush plant growth. Many ponds like the one on the right are blackened holes where muskrat and beaver once called home.