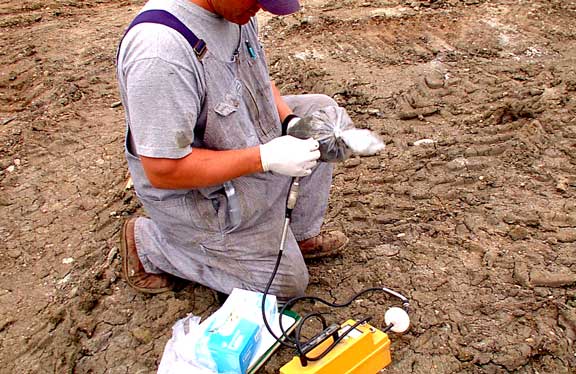 Clean-up Begins
FTLComm - Tisdale - Monday, July 30, 2001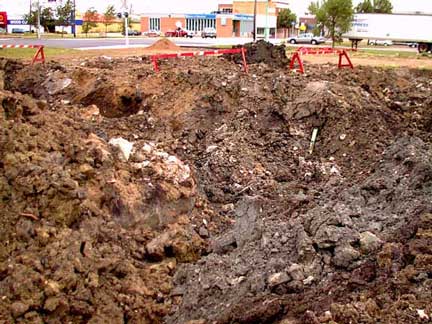 With the concrete removed and the Engineer on site its time for the Town crew to begin the task of hauling away the contaminated soil that was under the floor of what last was GT Mechanical and before that was home to a car dealership and service station.

During its many years of operation the underground fuel tanks must have lost a lot of fuel because the smell downwind of the digging this morning was definitely a no-smoking zone. The engineer said that he had smelled worse and because the material was clay it should be a straightforward process to clean up.

Already work has begun to put together the fill that will be used to replace the contaminated soil. On the North end of NewMarket this was the scene this morning as the grader and front end loader are stripping the top off the field that is to high for prospective construction and this removing of the top will provide enough material to fill in the site once it has been completely excavated and the contaminated soil removed to the dump.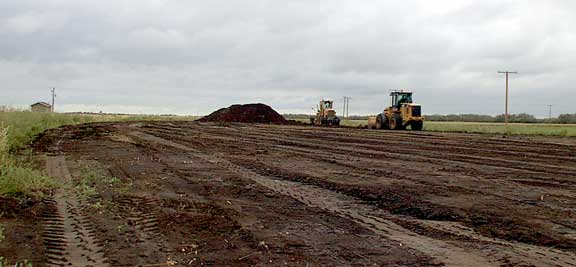 The material coming up from this part of the site was wet and some of it pretty dark in colour. The sand you see in this picture is from back fill that had been put in place around the fuel storage tanks which had been removed from the site a long time ago. Both town trucks will be running steady hauling this material away as this first removal stage is undertaken.