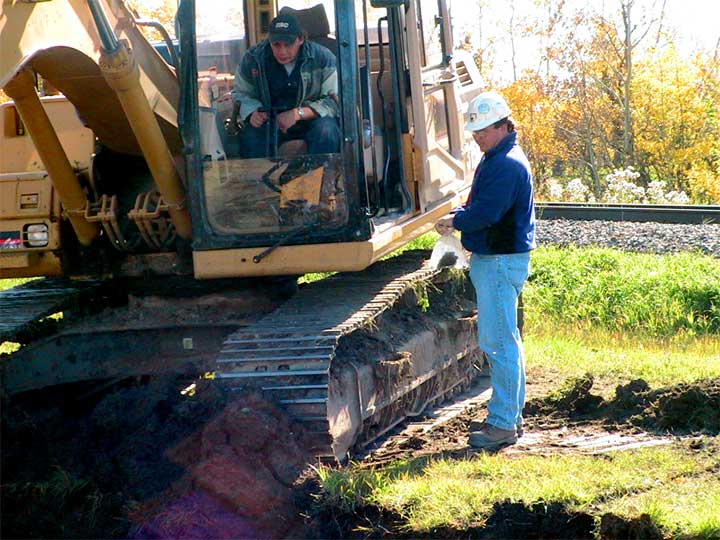 Town has begun cleanup of soil contamination along highway
FTLComm - Tisdale - Tuesday, September 28, 2004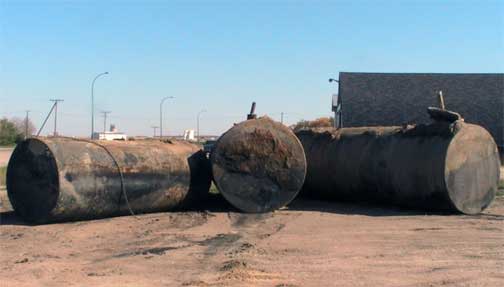 I had been told about this site when work was going on with another decontamination project a year ago and at the time there was the belief that this one would not be cleaned up because it was believed to be pretty bad.

As it turned out the tanks were in remarkably good shape but there is no question about there being a high level of hydrocarbons trapped in the clay that was their resting place. The air in that dig today smelled like it was pretty well combustible.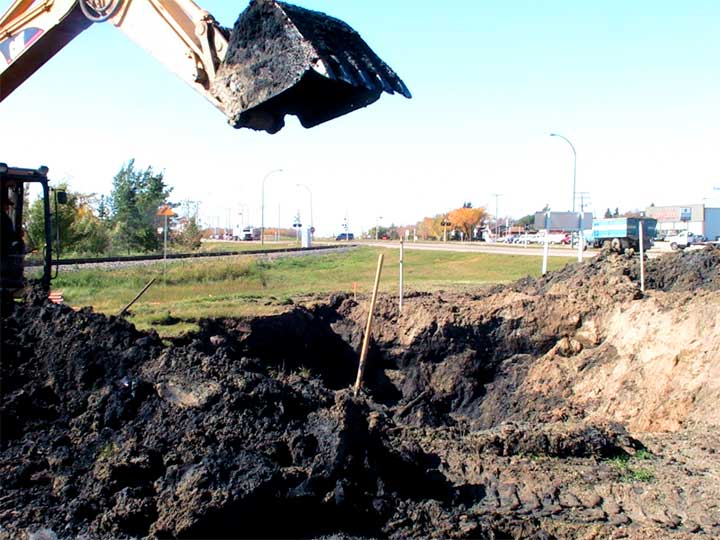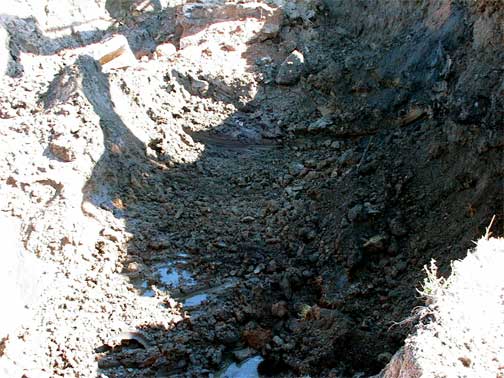 The town had an engineer on site supervising the project and taking samples of various depths and regions within the hole.

One complication with this site is its proximity to the CP right of way which is a no go area. If the contamination extends under the track it will just have to stay there.

Once the hole is cleaned out and the contaminated material removed a fabric barrier will be installed to prevent seepage back from the railway property should it be contaminated.

The town of Tisdale deserves considerable credit for this and the other reclamation projects they have undertaken as it has freed valuable real estate for development.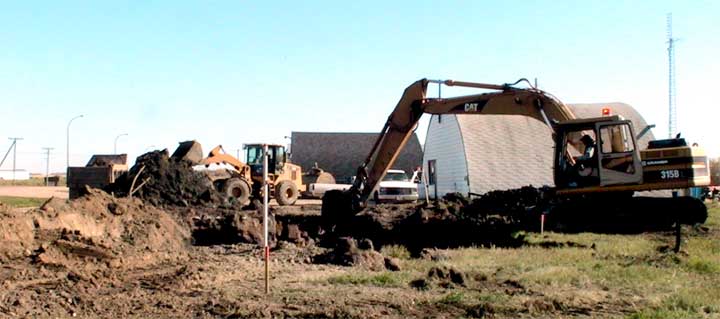 Return to Ensign - Return to Saskatchewan News
This page is a story posted on Ensign and/or Saskatchewan News, both of which are daily web sites offering a variety of material from scenic images, political commentary, information and news. These publications are the work of Faster Than Light Communications . If you would like to comment on this story or you wish to contact the editor of these sites please send us e-mail.
Editor : Timothy W. Shire
Faster Than Light Communication
Box 1776, Tisdale, Saskatchewan, Canada, S0E 1T0
306 873 2004