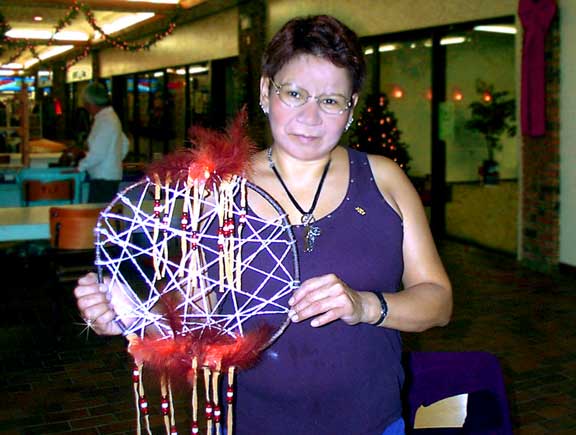 Craft Sales at the Tisdale Mall
FTLComm - Tisdale - Friday, December 13, 2002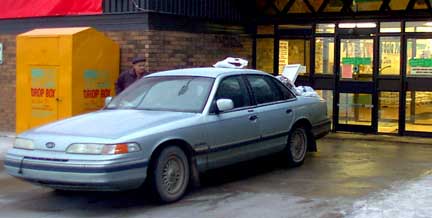 Thursday morning at nine this car was unloading at the Tisdale Mall as this couple set up their craft booth putting out the items they have made and in some cases continued to work on in their booth.

Hand crafted items have to be among the most carefully selected gift people can give often because they are so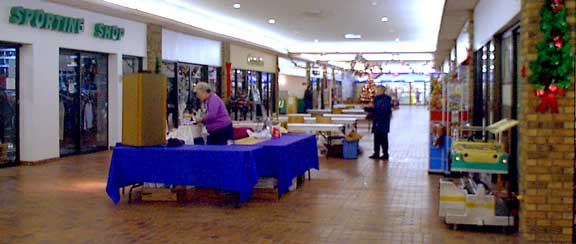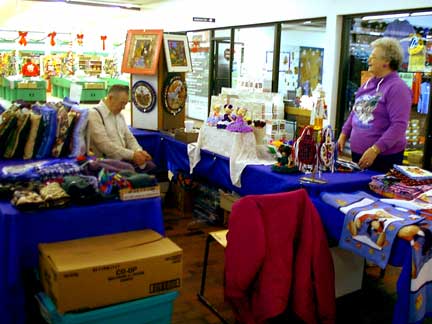 one of a kind, even exact replicas will be different enough to make each purchase totally unique.

This couple had cushion covers, cushions themselves and padded clocks, an assortment of place mats and pot holders and crocheted dolls. Clearly these folks enjoy their needle and handiwork and have turned the hobbies and pastimes into a small business.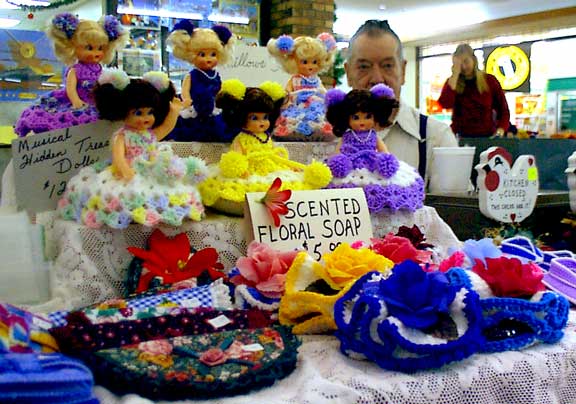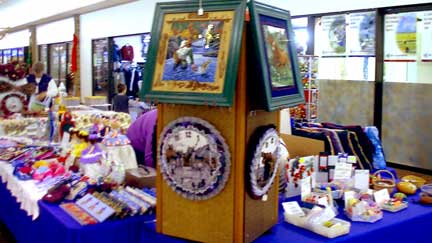 This image shows more of the same booth with the clever stuffed and sewn clocks.

At the other end of the mall a peddler had set up his display of costume jewellery and Mexican ponchos

The most impressive part of this display were the colourful, fun and inexpensive beaded necklaces.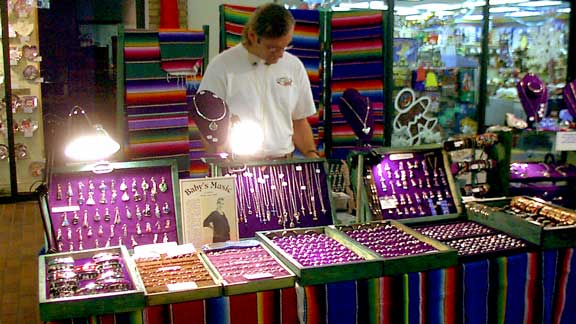 The crafts person shown at the top of the page builds and sells willow furniture and lawn pieces which she markets on Saturday's from her lawn across from (North) the Golden Age Centre. But today she had some outstanding items that carry with them cultural significance. In the picture at the top of the page she is holding a "dream catcher". These powerful symbols of the significance of what goes on in our internal world are an important part of both Cree and Anichinabi cultures.

Her wonderful beaded mochacins are a practical and lasting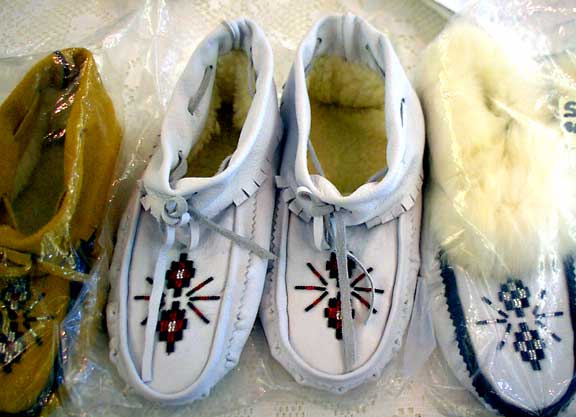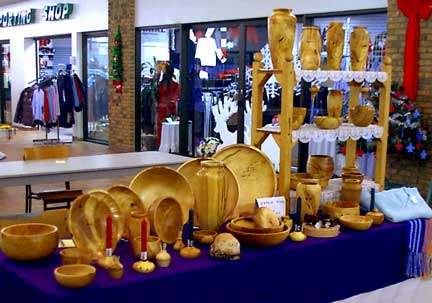 gift and you might want to consider having custom made ones for a special someone for next year.

This booth just being set up featured local wood spun on a lathe. Each and every piece totally and completely unique, not the kind of thing whipped off in a Chinese factory by the millions.

Similarly the wood work below included some lazy-susans and the great potato and onion storage units for a quaint kitchen.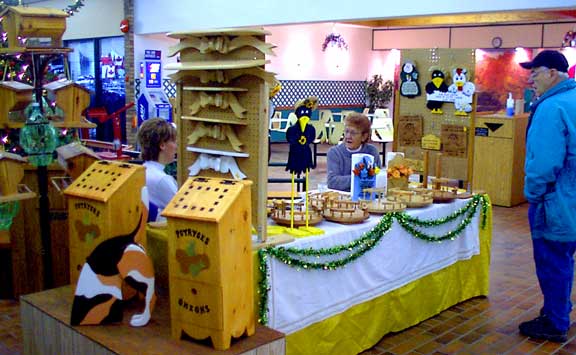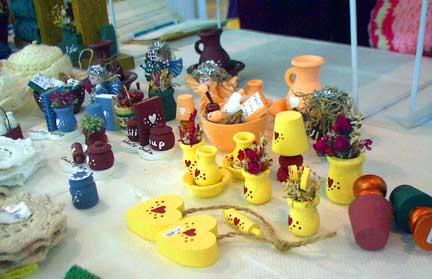 These items are micro ornaments each hand painted item the size of your finger.

These displays I have shown are only a few of the many that appear in the Tisdale Mall this week and if you check out other communities you will discover these treasures are all around us and not the kind of thing you need to drive hours to the city to find.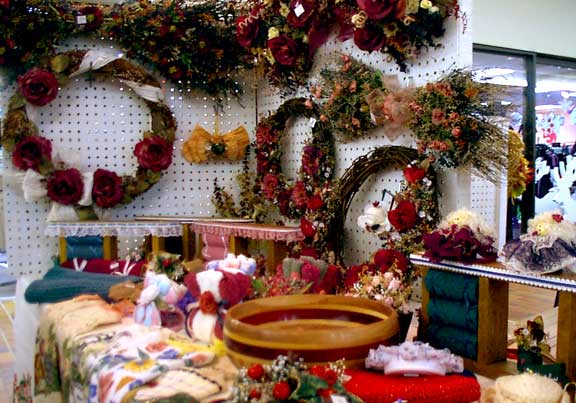 ---
Return to Ensign - Return to Saskatchewan News
This page is a story posted on Ensign and/or Saskatchewan News, both of which are daily web sites offering a variety of material from scenic images, political commentary, information and news. These publications are the work of Faster Than Light Communications . If you would like to comment on this story or you wish to contact the editor of these sites please send us email.
Editor : Timothy W. Shire
Faster Than Light Communication
Box 1776, Tisdale, Saskatchewan, Canada, S0E 1T0
306 873 2004