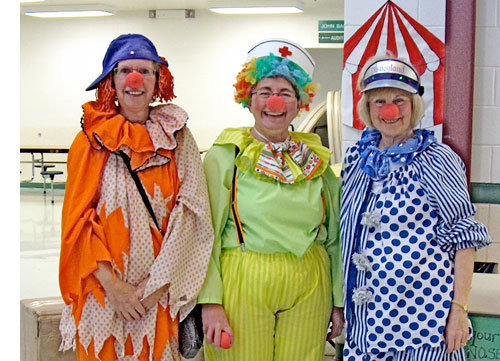 Each year the Tisdale Children's Festival has seen growth and development with more and more participation and more and more features for the participants. In order to get a project like this to move from idea to the happening event relies upon a host of volunteers and the support and encouragement by the clubs, businesses and institutions of the community.
The Parkland Photography Club were on hand Friday June 12th to document this year's extravaganza and click here to see the 56 images we have assembled from several hundred taken by Darlene McCullough and Mary Wright. A large number of these pictures are in recognition of the sponsors who backed this year's festival.
Without the support of these sponsors it just would not be possible to have the quality performers who did their shows and performances before a very enthusiastic audience. In the pictures you will see juggler James O'Shea, Chester the Magician, singer Norman Foote, Pat Roth the clown and story teller Albert Scott.