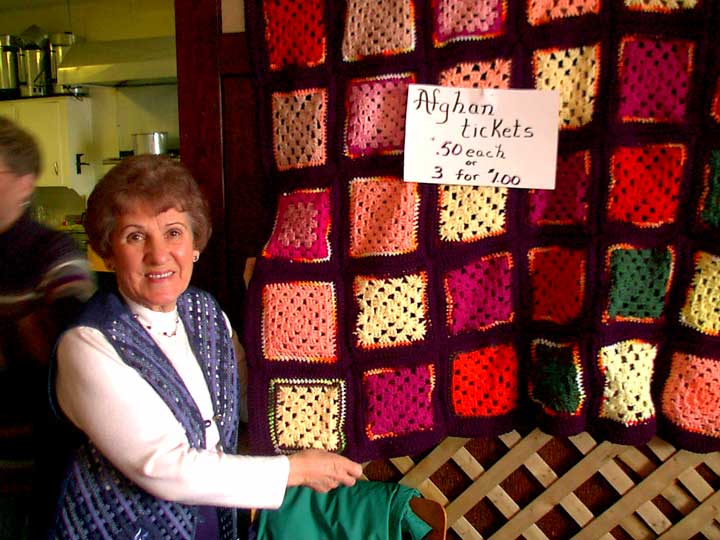 Lion Ls Rummage and Bake Sale
FTLComm - Tisdale - Saturday, April 5, 2003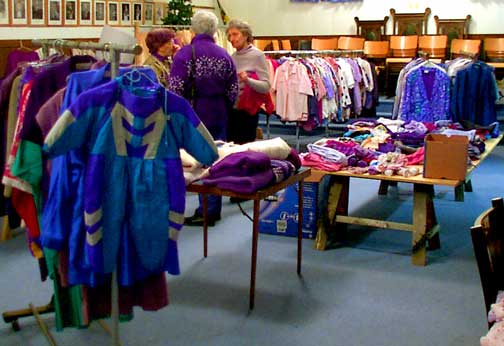 Each year the Lion "L"s of Tisdale take on a series of important community projects providing equipment and support for the various good causes that abound in a rural community. to raise money for these projects the club holds a number of fund raising projects throughout the year and as every year they kick of the garage and yard sale season with a rummage and bake sale today.

The members were on hand and in good spirits with a table of delicious baked goods racks of clothing and tables of books, household goods and Albena Wisser who is one of the charter members of the club was selling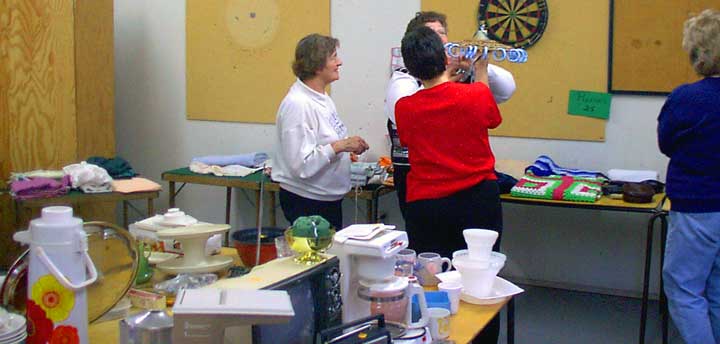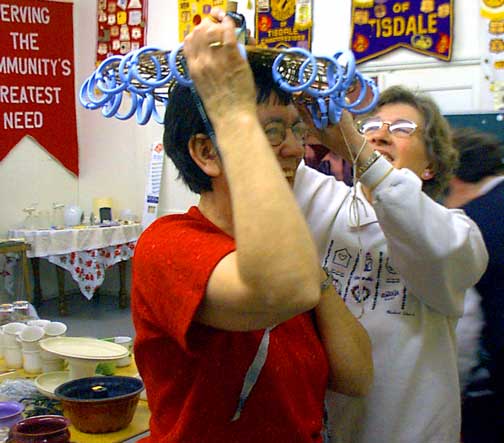 tickets on the afghan we see at the top of the page. Members of the club had each contributed squares to the afghan.

These pictures were taken after eleven this morning and at noon it was time to wrap up the day's activities and a last minute customer put his hand into the ticket box and drew out Judy Shire's name and Mrs. Wisser delivered the Afghan just after 1:00 this afternoon.

The club meets this coming Tuesday night and before they packed up the leftovers from today's sale they were hard at work assembling from the unsold items hats for the coming meeting.

We should have some pictures of the final creations on this web site next Wednesday.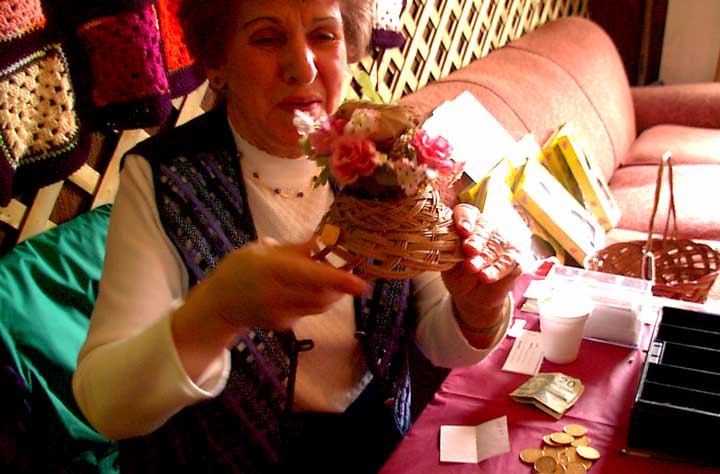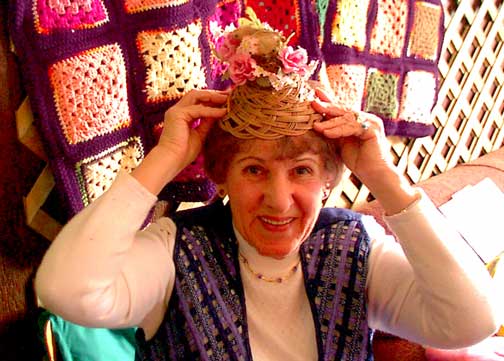 Patterned on and associated with Tisdale's Lion's club, this ladies group have been working hard and having fun at it since the 1950s. We often take for granted the work done by service groups but they have been a part of Saskatchewan communities since there were Saskatchewan communities. Ladies Aid, Homemakers clubs, the Foresters, the W.A. the Catholic's Women's League, the Royal Purple are just some of the amazing associations that have made living in rural Saskatchewan fun and at the same time provided their communities with ready, well organised volunteers for just about every cause that comes along.
---
Return to Ensign - Return to Saskatchewan News
This page is a story posted on Ensign and/or Saskatchewan News, both of which are daily web sites offering a variety of material from scenic images, political commentary, information and news. These publications are the work of Faster Than Light Communications . If you would like to comment on this story or you wish to contact the editor of these sites please send us email.
Editor : Timothy W. Shire
Faster Than Light Communication
Box 1776, Tisdale, Saskatchewan, Canada, S0E 1T0
306 873 2004