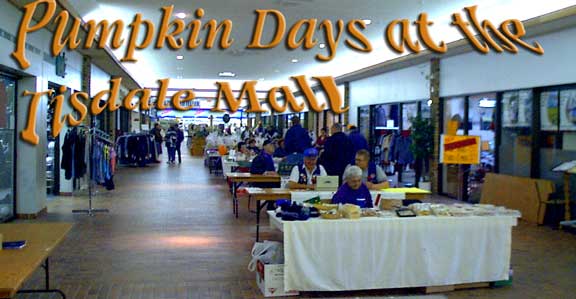 FTLComm - Tisdale - Monday, October 29, 2001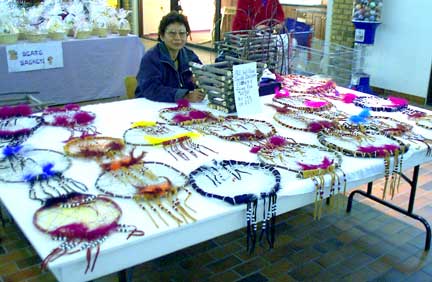 The annual pumpkin days promotion is an opportunity for Tisdale merchants to get into a fun atmosphere leading up to halloween.

At the mall it was time for ticket sales and booths.

This marvellous collection of dream catchers really catches the eye with their cool colours and intricate handcrafted designs.

The booth below was typical of several with remarkable items in this case a huge display of warm looking mittens.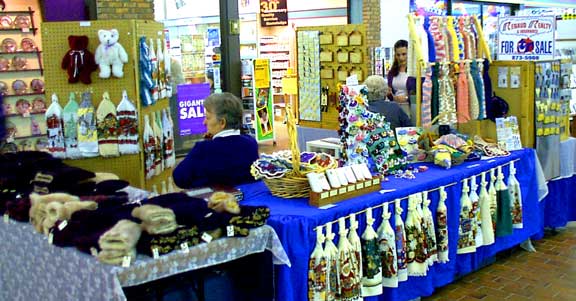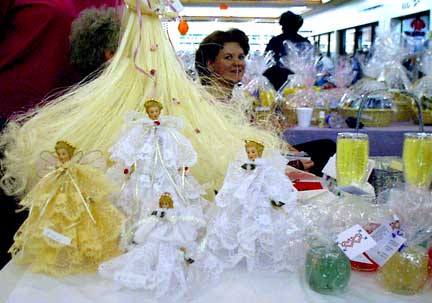 These lace tree topper angels seemed exceptional. Simple and really beautiful.

The design of these involves gathering lace doyles around a light plastic cone with the doll head to top them off. One of these would make a great top for any Christmas tree.

As I looked over these clever items I wondered about the way we collect these little thing of all types to put up on shelves, then dust and marvel at yet what do they say about us. My guess is that the real honest person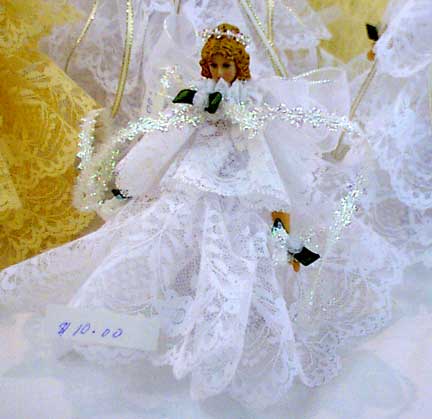 would realise that we all long for our childhood and the toys that captured and propelled our developing imagination.

I am a big fan of David Letterman and it is for this simple fact. David at fifty-three realises that he is the perpetual teenager, he will never really grow up and he revels in his adolescent view of the world. In a way that is an honest approach and we need to accept in ourselves that buried deep within out consciousness we are and always will be kids. Seeking fun and wonder at the things around us that have charm and can delight that inner spirit.

Who can look at this great little angel and not appreciate the magic of a mysthical doll, a fairy, and yes indeed and angel.

This same booth had some delightful candles that looked absolutely delicious.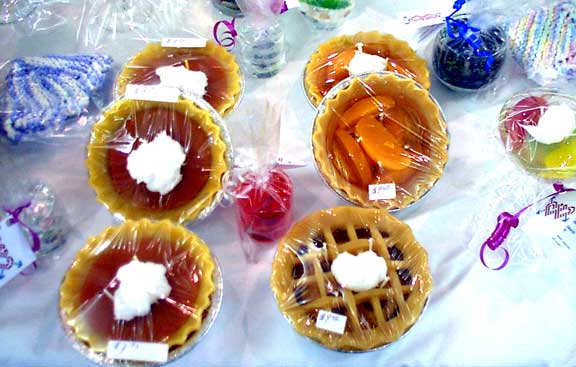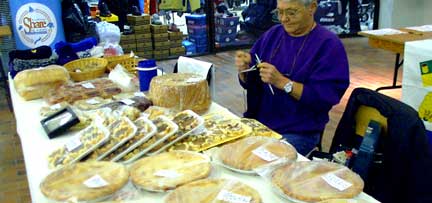 Speaking of delicious this booth of baked goods was pretty mouth watering but only feet away was the display Saturday of the pumpkin cooking contest.

I took a few minutes and photographed some of the entries in this cooking contest and they are seen below.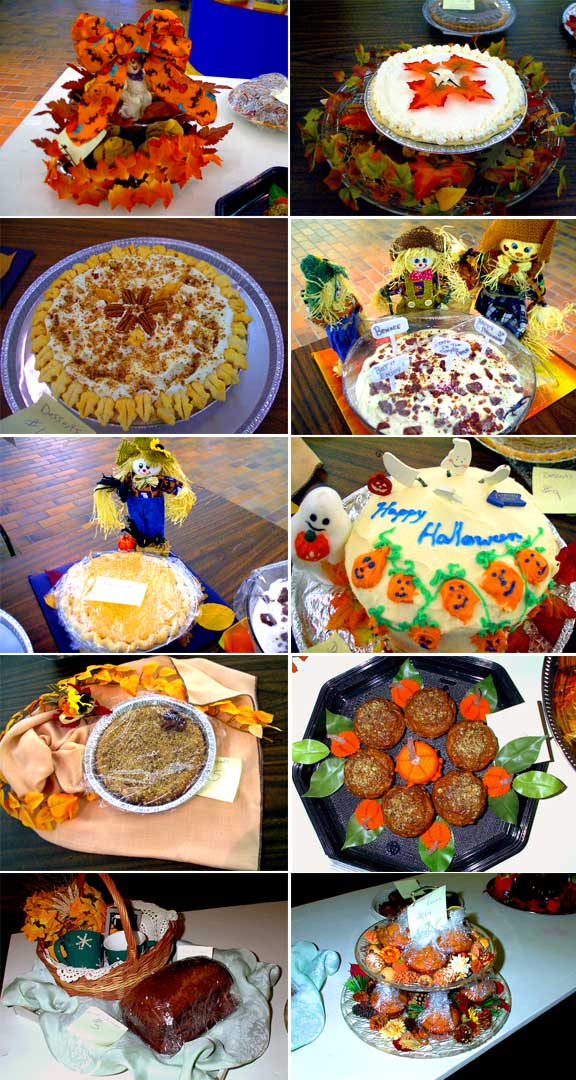 Selling Lion's shopping spree tickets were Lion president Rick Sawatzky and Real Marleau.