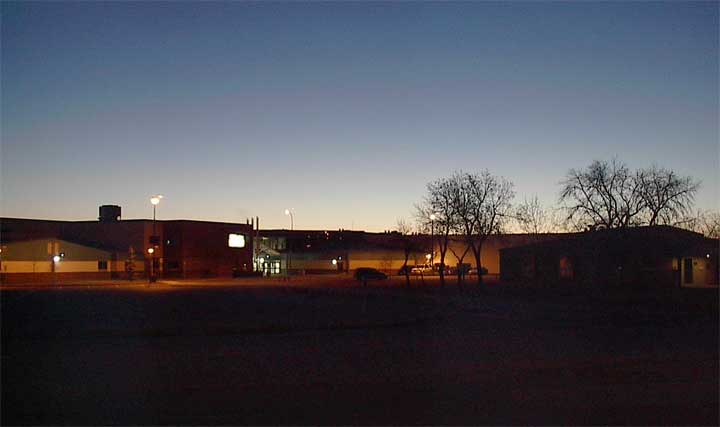 It's Thursday, join me for breakfast
FTLComm - Tisdale - Thursday, November 18, 2004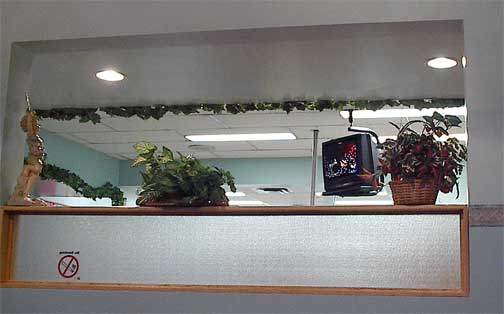 I was a little earlier than usual this morning when I parked my bike out in front of Tisdale's Chicken Delight, where I go every Thursday morning.
There were only a few other customers and with no one in the area I was sitting, I thought I would click off some images and show you the surroundings.

There was country music coming from one of the two monitors. Country music seems to fit into no particular environment I can think of, so it seems as out of place at 7:30 in the morning as at any other time.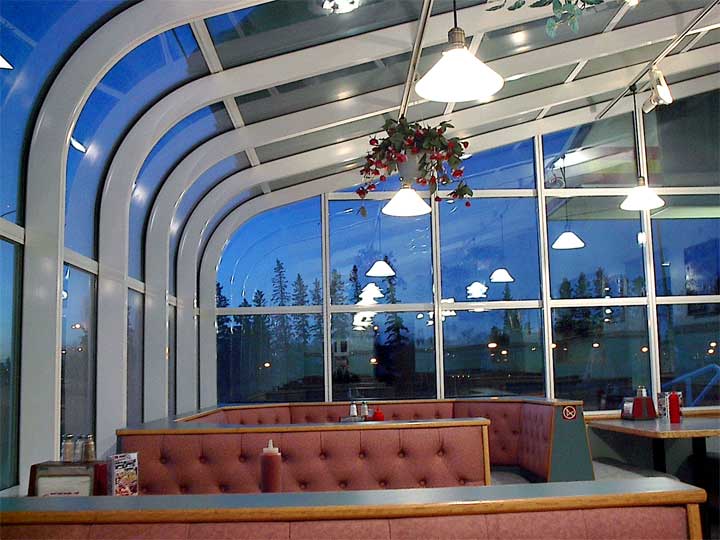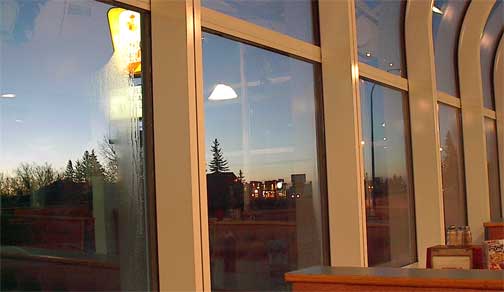 Today was a particularly remarkable day. We usually have snow by November 11 yet here just before sunrise on the 18th and the temperature edging toward freezing and only rumors of precipitation's tomorrow. The morning sky was almost totally empty of cloud and the wind a restless sort of thing from the southwest at about six knots.

Sitting in an almost empty cafe, sipping coffee makes one wonder if everyone will eventually all find themselves stumbling around some city some where as the simple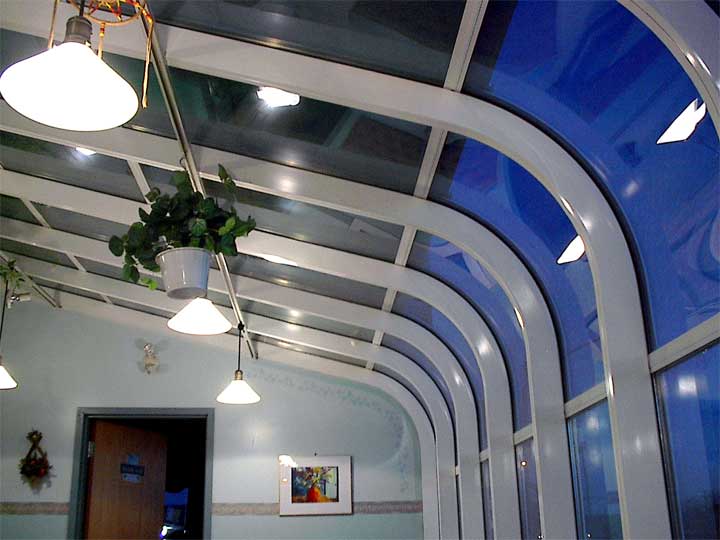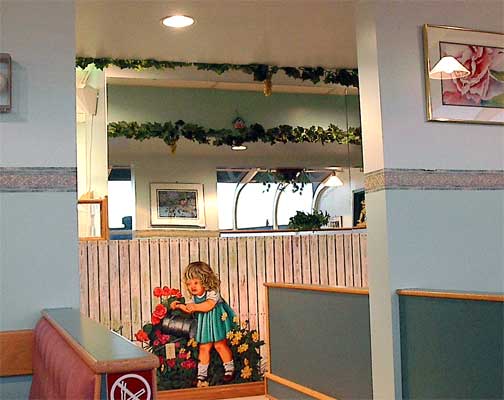 good nature of rural places just become places where the old folks are for now and when they die off, so will the places. Another cup and a bit of a squint as the eastern sky brightens and one can think that just maybe, a remarkable renaissance of some kind is about to take place, as city dwellers realise that the real world is available in Canada's small towns. Almost anything is possible with the bacon and eggs gone and a bit of jam on the last bit of toast and the third cup of coffee.

The reality is unmistakable, Canadians during my lifetime, have become city dwellers and there is no sign what ever that this situation will change. People may be a simply bigger form of ants and need to bump into each other every minute of every day, but on the other hand for now, I will set the woes of depopulation and ultra urbanisation on the warming cupboard and consider them further next Thursday.
Return to Ensign - Return to Saskatchewan News
This page is a story posted on Ensign and/or Saskatchewan News, both of which are daily web sites offering a variety of material from scenic images, political commentary, information and news. These publications are the work of Faster Than Light Communications . If you would like to comment on this story or you wish to contact the editor of these sites please send us e-mail.
Editor : Timothy W. Shire
Faster Than Light Communication
Box 1776, Tisdale, Saskatchewan, Canada, S0E 1T0
306 873 2004