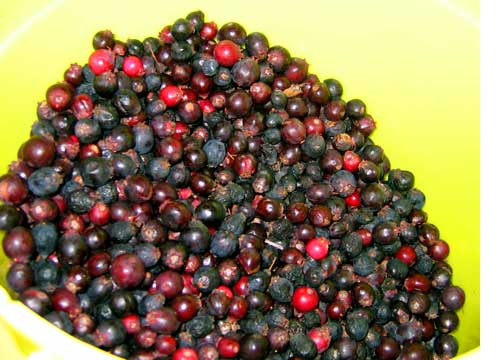 begun to dry up the trees were loaded with the berries and in just a short time we had all the fruit we wanted to process at one time.
We scooped up dishes of them for dessert tonight for supper and they were absolutely fabulous.
As a prairie person some years ago we well remember, while living in the Yukon, having saskatoon pies made up by fellow Saskatchewa person Shiela Franks of Watson Lake. Shiela's relatives had sent a container of berries up to the Yukon, for all of us, it was a special treat from home.