Taking a chance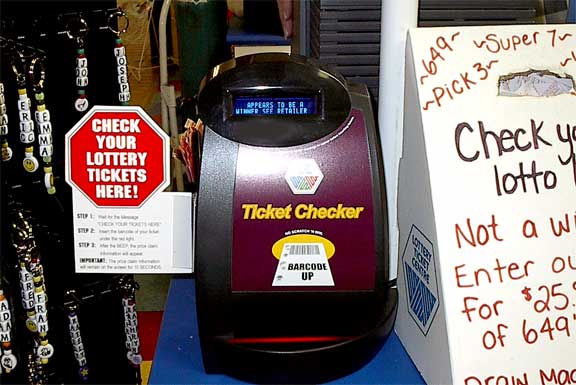 FTLComm - Tisdale - Friday, April 9, 2004
Since government, and in a democracy, that means "we the people," got into organised gambling, we have seen some pretty odd things. After all, as a kid it was illegal to sell and buy lottery tickets. I remember the "illegal" sale of Irish sweep-stake tickets that were handled through a network of people and it was considered to be taking a chance. Yet now the lottery is a major cash cow for governments at all levels.
The oddest and most difficult idea to come to terms with is the use of words like "gaming" which is the term given to the administration of gambling casinos in this province.
When the government, acting on our behalf, takes over some illegal activity and makes it a revenue producing activity, I have a feeling that we are cheapening the whole idea of what is legal and what is not. Who is to say that in my short life time, government may expand its distribution of illegal chemicals. Booze was made illegal then prohibition lifted and alcohol sold in government stores. Marijuana is now being grown and sold by the government and perhaps we will soon see government run prostitution. We already have government run protection scams.
Ah yes, we have government run protection. When you go to the post office and send a parcel the clerk will offer to sell you insurance on the shipment. Most people never even think about this but that is protection. We hand over money and pass along our trust to the post office to move a product but for them to ask for extra money just to look after it, that is morally repugnant.
I have often thought of how disheartening it must be to be in organised crime. Imagine yourself as a Mafia boss in the 1950 looking after protection, running a numbers racket, handling bookies, looking after bootlegging and running a back room gambling house. Fast forward to the next century and you would discover the only illegal things left to run are hard drugs, prostitution and slavery, government has moved in on all of your operations.
Now you realise, why its not surprising, that government itself is now a matter of crime.
But I digress. yesterday I took my lottery tickets and held them under the scanning machine to see what I always see, yet another loser and as I tossed them into the waste basket a lady steps up and for the first time I have ever seen, this little machine gives a positive message. I was so surprised I didn't even find out what she won as I was busy taking a picture of the positive message.
Bingo and lottery tickets are small vices of the desperate, I buy them for the dreams, knowing full well I will, as soon as I check them, become just another loser. The chances on the lottery are so enormously high on losing that it is far more likely for you to get real food at a fast food restaurant, than to win anything. We are talking really long odds.
But even more silly, are those who play video lottery games, which are essentially what are housed in casinos. They pay out just enough to give the illusion of someone winning, but the odds are set so carefully, that the government and the casino make most of the money.
If you really want to take a chance, try having a good day, make the odds work for you and leave the gambling to government.
Return to Ensign - Return to Saskatchewan News
This page is a story posted on Ensign and/or Saskatchewan News, both of which are daily web sites offering a variety of material from scenic images, political commentary, information and news. These publications are the work of Faster Than Light Communications . If you would like to comment on this story or you wish to contact the editor of these sites please send us email.
Editor : Timothy W. Shire
Faster Than Light Communication
Box 1776, Tisdale, Saskatchewan, Canada, S0E 1T0
306 873 2004