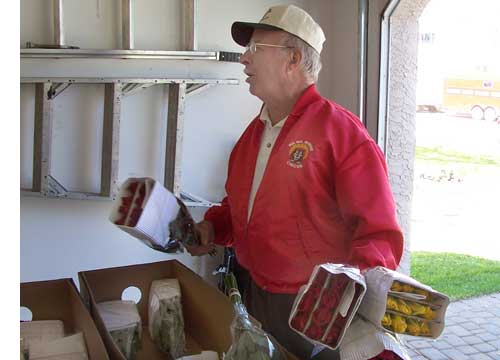 The Carrot River Valley Shriners club has members in Tisdale, Melfort, Nipawin and surrounding areas. Each year they sell roses in each of their communities with the money raised going to cover the transportation of patients to Shriners hospitals.
This morning the Tisdale members were busy delivering over 500 dozen of these deliciously scented blossoms to Tisdale folks who pitched in to help out the Shriners with their fund raising and at the same time have the roses.
Vice President Clare Phillips (right and above) was very proud of the Tisdale members and appreciated the warm response from the people in Tisdale today.