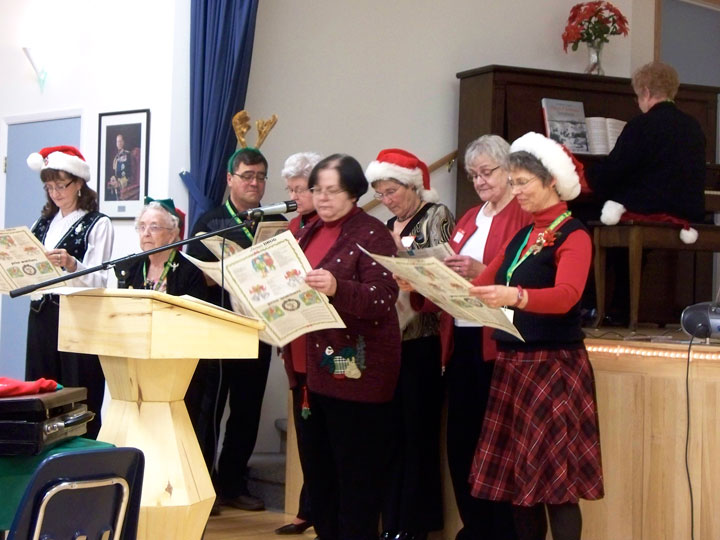 Tisdale Chapter Christmas Social
---
Tisdale - Thursday, December 3, 2009 by: Darlene McCullough images by FTLComm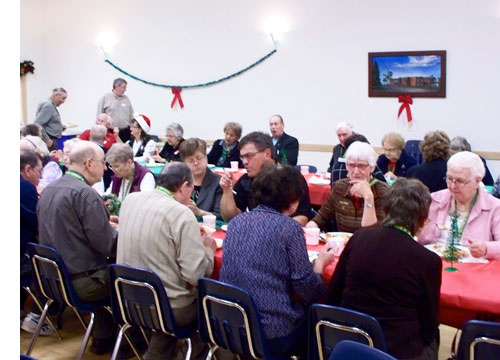 Tisdale Chapter of Superannuated Teachers enjoyed a Christmas Social held in the Golden Age Centre on Thursday, December 3. Melfort and District Chapter members were invited to join the Tisdale group.

Dennis Dahlsjo led the singing of a blessing before sixty people sat down to a delicious turkey dinner with all the trimmings.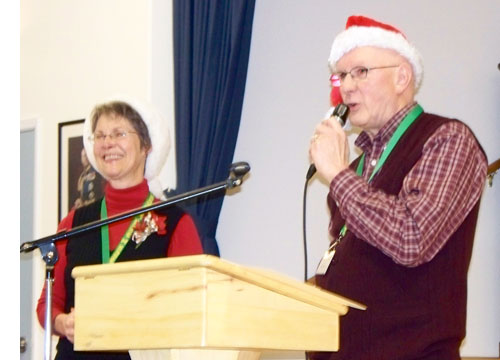 MC duties were shared by Past President Bob Donnan and Vice-President Deanna Gruending.

After dinner musical entertainment was provided by some TMSS students. The vocal numbers were accompanied by Jim Hoffart on the piano, and the flute and saxophone numbers by band instructor Uffe Vors.



Garry Forsyth had an announcement regarding the U of S alumni gathering in Melfort next Thursday and the opening of the Vickar Centre in Melfort.

Irene Steward, President of the Melfort Chapter, invited everyone to attend the Laughter Yoga session to be held in Melfort on February 8th and hosted by the Melfort Chapter.

Darlene McCullough, Secretary-Treasurer of the Tisdale Chapter, passed on some information that she had learned at the STF Pre-Retirement Session she had attended.


There were a number of door prizes to be awarded and this was done throughout the afternoon.

At one point, Happy Birthday was sung to Fran Tatlow who has been secretary of the Melfort Chapter for many years.

A group of volunteers, accompanied by Audrey Dahlsjo on the piano, led the group in singing some familiar Christmas carols.

Following a thank you to everyone for coming and a special thank you to the kiltchen workers, and some humour by Doug Lyons, the afternoon activities concluded.
---
Return to Ensign or Saskatchewan News
This page is a story posted on Ensign, a daily web site offering a variety of material from scenic images, political commentary, information and news. This publication is the work of Faster Than Light Communications . If you would like to comment on this story or you wish to contact the editor of these sites please send us email.
Editor : Timothy W. Shire
Faster Than Light Communication
Box 1776, Tisdale, Saskatchewan, Canada, S0E 1T0
306 873 2004