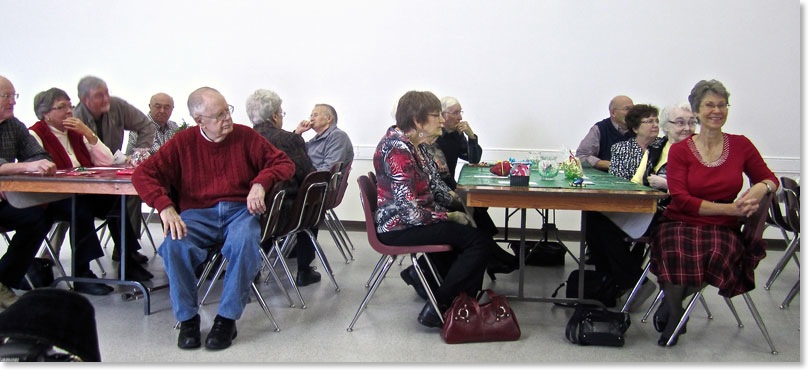 Melfort Superannuated Teachers Christmas dinner
Melfort - Thursday, December 6, 2012
by:Timothy W. Shire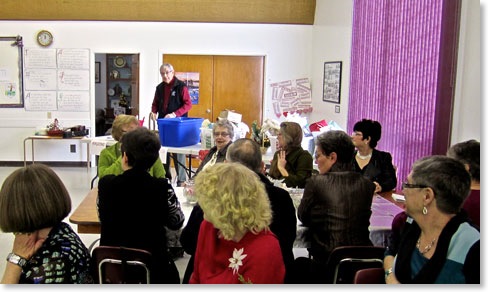 Melfort, Tisdale and surrounding area superannuated teachers traditionally celebrate with a Christmas party alternating between the two communities each year. This year it was a Christmas dinner in the Melfort Anglican Church hall on Wednesday, December 5. The meal began promptly as planned at twelve noon and it was outstanding. A full turkey dinner with Christmas pudding and the brightly lit venue made the event pleasant and enhanced the friendly atmosphere of the annual gathering.

After that second cup of coffee there was time for a fun exchange of gifts that went back and forth around each table. That was topped off with some paper plate on the head art work that took all of us back to the early days of grade school.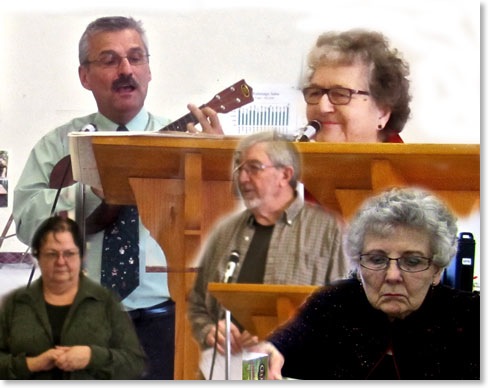 Music seems to be an integral part of every Christmas experience and with a room full of cheerful retired teachers the singing was enthusiastic and Melfort's lead proved to be a remarkable selection and mix of religious and seasonal songs. It was just plain fun.


There seemed to be about an even number of teachers from the communities and the two chapters of the Saskatchewan Superannuated Teachers Association and congratulations to the folks from Melfort for putting on a friendly and excellent commemoration of yet another Christmas for all of us.