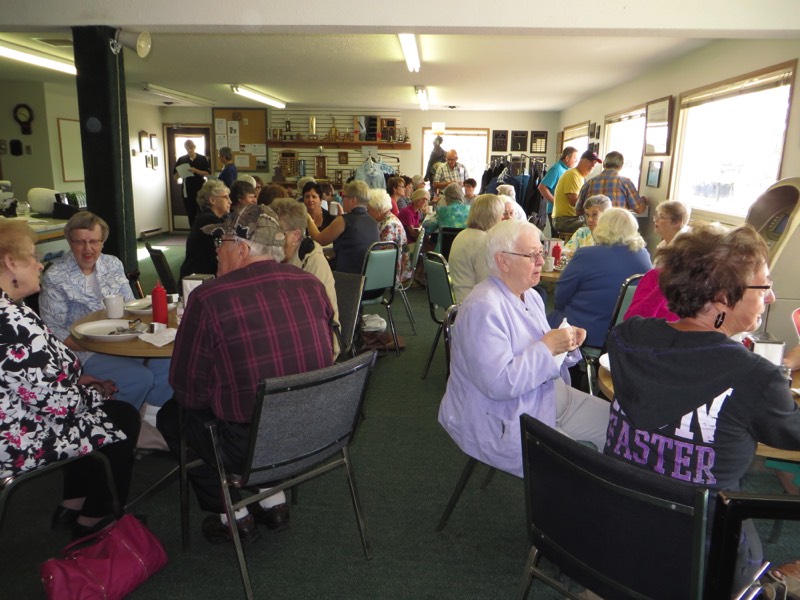 Superannuates out for brunch
Tuesday, September 8, 2015
Tisdale
by: Darlene McCullough
September 1, the first day that students returned to classes, found the members of the Tisdale Chapter of Superannuated Teachers enjoying a buffet brunch at the Riverside Golf Course Lounge.

President Maureen Donald welcomed everyone with a special welcome to three new members: Carmen Roy, Sherry Gerwing, and Helen Gress. A memorial donation of $50 was given to the Tisdale Hospital in memory of member Anne McIntosh so Maureen asked for a moment of silence to think about her and other members that are facing difficult times.

Maureen passed out the STS diaries that had been requested by some members.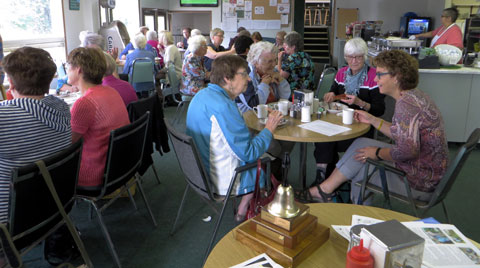 Marlene Orban volunteered to head the judging committee for the Legion contests.

Maureen has booked the Golden Age Centre for December 1 for our Christmas Social. We will invite Melfort Chapter to join us for this. Suggestion for entertainment was a singing group from Nipawin.

Maureen also reminded members that our next meeting will be when the Provincial STS President visits our chapter on October 19. We have planned a pizza and salad lunch with the president for that day.
Secretary- Treasurer, Darlene McCullough, then shared some comments regarding the charitable donations, the financial report, and a plea for volunteers to take over the officer positions next year so that Tisdale STS can remain as one of the most active STS chapters in the province.

Our Chapter received another award for a ten per cent membership growth and that has been added to the third row of the stand for the bell.

Maureen declared the meeting adjourned and more socialising took place before members left the lounge.

Thanks to the staff there for providing the opportunity for us to meet in the lounge and enjoy the food they prepared for us.