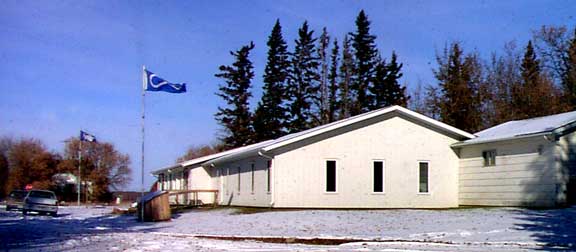 Metis Nation of Saskatchewan
FTLComm - Archerwill - Thursday, October 24, 2002
We all are aware of the multicultural nature of Canada, but confusion seems to be the common denominator when it comes to understanding the people referred to in Canada's constitution as "Metis".

To understand where this extremely diverse group of people fit in, both historically and in the present, we need to come to terms with some of Canada's most significant historical features.

European settlement of North American occurred most on the East coast, with both Spanish and Russian expeditions along the West coast. But Canada's interior was for almost three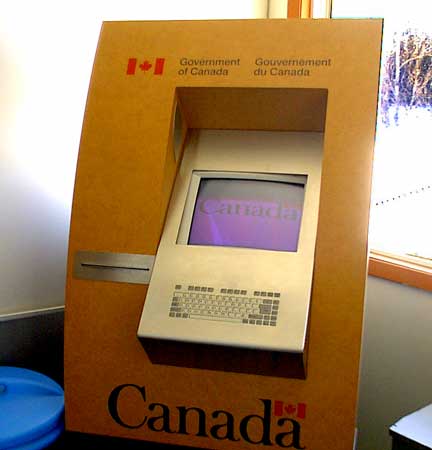 centuries, the preserve of the First Nations people and a few European traders. Over that long period of time there develop some interaction and by the late nineteenth century, a significant and distinctive population had developed who were neither First Nations people or European, but were instead a blend ethnically, culturally and socially. The isolation of the vast empty interior of the country allowed the development of a totally unique culture that for the most part, spoke not one, but several languages, including French and Cree. These people were proud of their combination of culture and included in their heritage, perhaps the best example of what we Canadians now realise as one of the most important aspects of being Canadian, the toleration and acceptance of diverse culture and recognising what the mixture of cultural heritage can do for people.

Without a doubt, the Metis who lived in what is today Manitoba and were found distributed across Saskatchewan and Alberta, were among the most adaptable and most capable people of dealing with the changes that would come to their land.

When the MacDonald government decided to bring British Columbia into the federation, it was one of the terms of the terms of the agreement that a railway be built linking the West Coast with Upper Canada. This meant that the in between area had to be somewhat settled to produce revenue to pay for the railway. Surveyors showed up in Manitoba and began staking property that was already settled by the Metis who lived around the Red River. This set in motion a series of events that define Western Canada and its relationship with Ontario and Quebec. Force was used and the Metis moved to another location, this time North East of Saskatoon, but it wasn't long until surveyors began once more to show up and in 1885 the Metis staged a brief rebellion that was ruthlessly extinguished almost entirely without regard for the Metis people.

But one thing that did happen and remains to this day, was the recognition that this was a significant and distinct Canadian culture. If you think about it carefully, you realise how John A. MacDonald and his contemporaries missed the richest opportunity to bring all of Canada's people together, for within the Metis culture was this unique blend of French, English and aboriginal people, with all of their heritages blended and in harmony.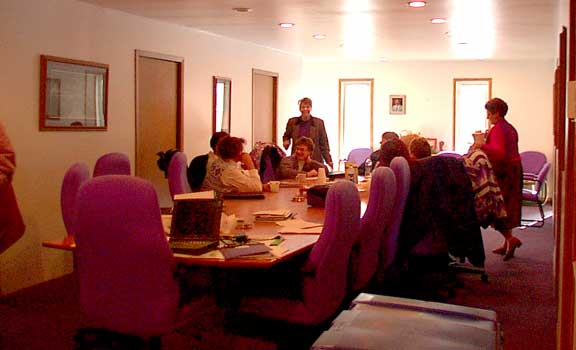 With this as the origination of the Metis we move to the present to discover that a huge number of people are not Status Indians, which means they do not have a treaty number and nor do they belong to a recognised tribal band in this country. What is even more important to understand is that an equally huge numbers of people have achieved their Indian status for one generation and one generation only, as they became Status people through Bill C31 which was a direct result of a ruling by the Supreme Court decision that noted the inequality that allowed a male to marry a non-status person and their children retain status, while females who married a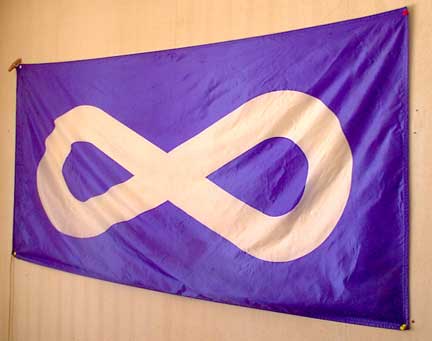 non-status person not only lost their Indian status, but so did their children. In a very short while, second generation C-31 people, now non-status, will no longer share in the rights and privileges that are granted all First Nations people and will become Metis.

The Metis Nation of Saskatchewan is recognised by the Federal government and is sub-divided into regions throughout the province with the region that includes the area from Nipawin down to Foam Lake and Highway #6 East to the Manitoba border. This region makes its head office in Archerwill with ten full time employees and a constantly growing and expanding function as it attempts to support and assist non-status people through out its area.

As mentioned earlie,r the Metis tradition is one of adaptation. No matter where we look in human culture or in the wild, we discover that success is directly related to the ability to adapt and face the challenge of new circumstances. Rather than look for ways of segrigating itself the Metis people are on the look out for ways and means of being part of all of society, while at the same time celebrating their unique and enriched cultural heritage.

The recent agreement to work with Tisdale School Division and placing a "Pathfinder" unit in the Tisdale Student Support Centre is a clear example of the Metis Nation to integrate and provide adaptive support to all people.
---
Return to Ensign - Return to Saskatchewan News
This page is a story posted on Ensign and/or Saskatchewan News, both of which are daily web sites offering a variety of material from scenic images, political commentary, information and news. These publications are the work of Faster Than Light Communications . If you would like to comment on this story or you wish to contact the editor of these sites please send us email.
Editor : Timothy W. Shire
Faster Than Light Communication
Box 1776, Tisdale, Saskatchewan, Canada, S0E 1T0
306 873 2004