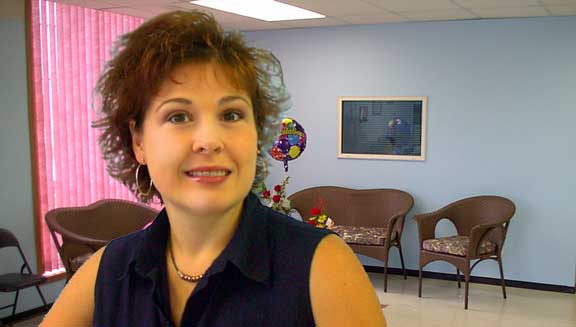 Be good to yourself:
Nutrition and weight lose centre
FTLComm - Tisdale - Friday, September 6, 2002
Shelley Zapisocki has taken a big step in launching a new business in Tisdale. The service she provides is one that simply has not been available, individual weight loss counselling. Though all of us pick up extra weight as we grow older it is something that affects more than 60% of the population in general.
For many there just seems like there is nothing they can do and yet they recognise the negative affect their body weight and level of fitness affects their lives. Most of us resort to crash diets or obsessions with exercise and we can all achieve a measure of success then watch our efforts just as quickly flounder. For a good number of people this means a cycle of weight change called "yo-yohing" as they find they have a wardrobe of clothes that fit, used to fit and may fit again in the future. This is a tough thing and really hard on the body.

Fortunately we have moved from the bad old days of medical intervention like the "fat doctor" I went to see every two weeks in the early 70s as he prescribed uppers and downers. Fortunate for me after two years I discovered that he was making me sick and I decided being fat was better then the alternative. The alternative of that sort of regime was what took the life of Elvis Prestley.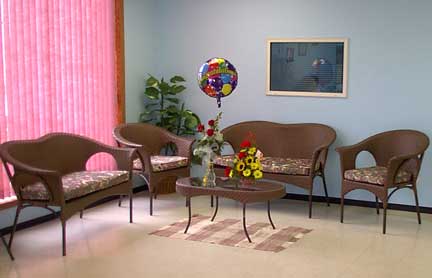 The medical profession has been confounded with the dramatic rise in weight of their patients and have had the help of dietitians and for many this is only a treatment when it is already to late, they have already developed type-2 diabetes or they have reached a level of obesity that threatens their existence.

The service Shelley Zapisocki is offering is taking the dietitian route one step further by providing the individual who wants to do something about their weight and offering them help through counselling. an exercise programme and monitoring.

But weight loss is only part of the issue for most of us. We can all lose weight but maintaining a level of fittness that lets us live productively and provides us with a cushion to keep our body weight close is quite another matter. Many people find their own way of looking after themselves but "Be Good To Yourself" will be offering aerobics this fall and the room shown here will be converted into a studio for this activity.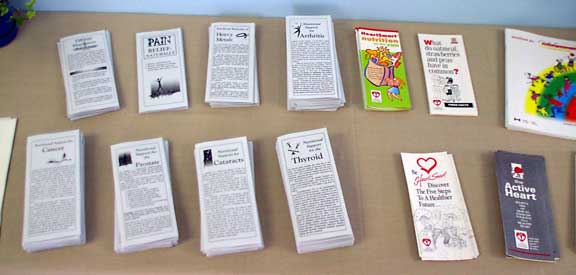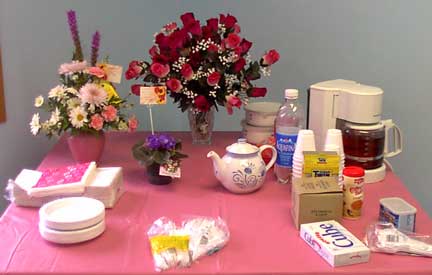 Shelley has come to this career out of her own need and discovered that she needed to educate herself and took the needed courses to develop not only the knowledge she needed for herself but can share with others her training and experience. Like most of us she continues her pursuit of learning as she continues to push toward her Bachelor's degree.

But there is much more to the issue of weigh counselling. The single most common excuse women give when asked why they are still smoking when they know how deadly it is to themselves and those around them is they will tell you that their addiction has put them into a situation that if they quit they rapidly gain a huge amount of weight and so they keep on puffing their life away.

So if you are a smoker, no excuse, quit smoking and go see Shelley that initial interview will cost you $30 and you will earn the cost of it and all the counselling you can handle in the money you save not smoking.

A service like this one is really a fabulous addition to Tisdale and surrounding communities and we wish Ms. Zapiscocki the very best in this worth while venture.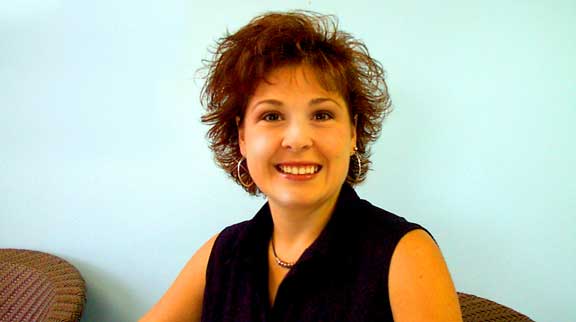 Retrun to Ensign - Return to Saskatchewan News
This page is a story posted on Ensign and/or Saskatchewan News, both of which are daily web sites offering a variety of material from scenic images, political commentary, information and news. These publications are the work of Faster Than Light Communications . If you would like to comment on this story or you wish to contact the editor of these sites please send us email.
Editor : Timothy W. Shire
Faster Than Light Communication
Box 1776, Tisdale, Saskatchewan, Canada, S0E 1T0
306 873 2004