Medical care is not a provincial nor even a Canadian problem, it is an international crisis as our neighbours are having serious difficulties with escalating costs that have threatened General Motors and even the marketing monster Wal-Mart is trying to come to terms with spirally medical costs that seem to be magnifying almost exponentially.

Many reason are cited for the growing burden on society including the huge number of baby boomers and their successful increase in life expectancy. The trend in medical care to increasingly rely upon more expensive procedures is also identified as one of the inflationary factors in medical costs but both of these factors are really a result of improved medical treatment and technology. The real cause of increased costs is quite a different story.

Medical treatment and practice has been geared toward dealing with disease, illness and the general deterioration in individual's health often related to simple aging. While there will always be injury and illness, the most cost effective direction is to prevent injury and reduce the severity of illness and loss of function that accompanies old age.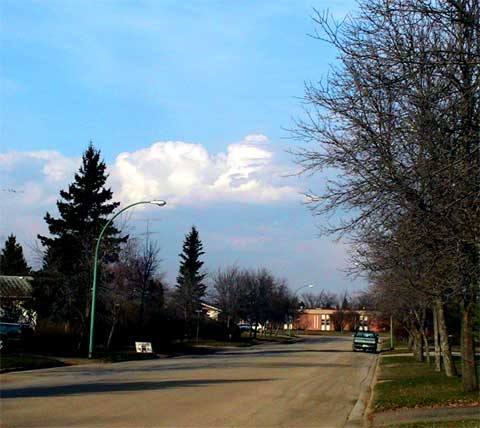 If we want to get a sustainable handle on medical costs we have to change the focus of the medical establishment and come to terms with dealing more effectively with a wide range of living conditions.
Since most physical trauma comes from automotive related injury and much of that stems from alcohol and attention issues in vehicle operation, we could reduce medical spending by making better passenger vehicles and safer roads. Just spending an hour watching a NASCAR race and you will realise that crazy driving and bad unsafe activity need not be life threatening if the vehicle and roadway can handle the situation.
Law enforcement and liquor vending controls would go a long way in reducing the annual death toll on our provincial roads and highways.
Ultimately, we have to make some serious changes to the delivery of health care. We have an no alternative to fee for service medicine which does not provide incentives for prevention as it concentrates exclusively on re mediation. Let us consider establish a good health and practice reward system for medical practitioners.
Using billing records, a progressive system could be established to review doctor's billing practices and offer substantial and meaningful economic incentives to practitioners who are seeing patients before they get sick, finding treatable illness while is still controllable and rewarding doctors who keep their patient load small enough to give time, counsel and research to keeping their patients out of the hospital.
Preventative medications like blood pressure medicines, drugs to prevent type two diabetes and medical treatments to prevent obesity should completely free to the public and all diagnostic services that might spot developing conditions should be financially incentive based so that doctors would have compensatory reasons to keep their patients well.
I have noticed in the past twenty years the overburdened doctors jamming through as many patients they can in a day, spending all of a minute or two with each, this is doing little for the health of the population. I see doctors prescribing extensive regular lab tests then never reviewing the results until they are with you at an appointment and you are re-introducing yourself to a doctor you have seen a dozen times and he is attempting to speed read through a lab report and once again fails even to notice your presence. It would not be difficult to build into the fee for service structure, a reward to doctors to spend greater time with each patient, be able to bill research and preparation time and provide bonuses to doctors who take time to get to know their patients.
The process of positive preventative medical care and life style encouragement need not be accomplished on all fronts but bit by bit, little by little a society could move from the emergency treatment mode to a cultural and medical pro-active process where your doctor gets reports from public health nurses and call you up to come in for a preventative appointment.