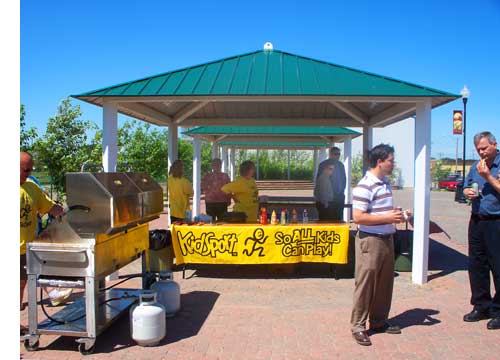 The KidSport annual fundraiser hot dog sale usually takes place on June 5th each year but this year it was delayed until the 25th. In every way the delay could not have been better because today was just an outstanding summer day with a light wind, temperature around 24ºC and the Square and its flowers looking just great.
Dwight Olson (below) and his helper had the weiners cooked to perfection even though it was only a quarter to twelve when I was there to make this a much anticipated lunch.
Each year Tisdale people get behind this project to make sure every kid can afford to register for organised activities.