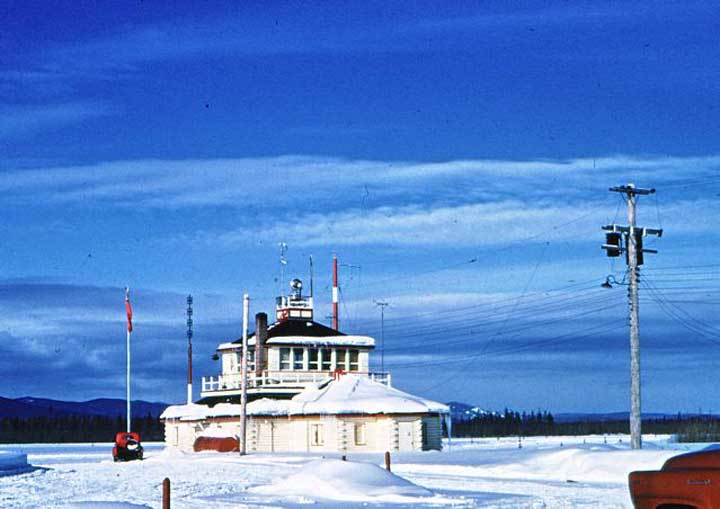 Smith River 1961
Smith River, British Columbia - Friday, September 12, 2008
I found your story a couple of year ago "Airport to Nowhere" when goolgling Smith River.

I worked as a DOT (Department of Transport) Radio Operator for a couple of years at Smith River, YZL this picture is of the tower in working order circa 1961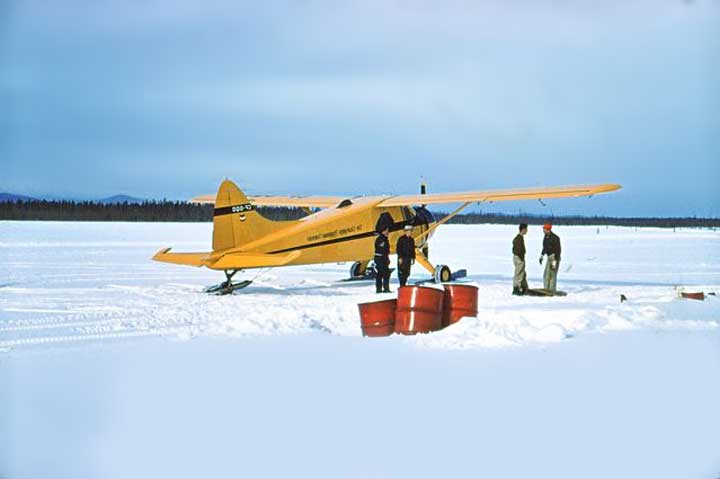 The aircraft was a California Standard aircraft at the time they were doing exploration to the east of Smith River.

I believe the were small hot springs in west side of the lake immediately off the north of the runway or the famous hot springs at Liard River is now a Park I believe. The only people that I have run into that have been in that country were hunting moose not sure you can even get in there now.

Smith River was an intermediate airport on the Amber 2 air radio system that ran from Edmonton to Whitehorse.

The runway was at the time the longest in western Canada maintained by D.O.T. personnel,
The building in your photo's were various camp support buildings Tower, Barracks, Power house, Airport manager and Foreman Residence.

I left for Vancouver in 1962 after two years at Smith River.

I now live on Vancouver Island.

Most of photo's were on 9mm film that is fading and jerky not that many stills.

Million Dollar Valley and Headless Valley always came up when discussing the area.
SAC aircraft always gave there co-ordinates in their northern flights.

The mile turnoff was Mile 515 with a 30 mile access road. We telephoned at the entrance to keep track of inbound traffic.

i still have many memories of my time spent at Smith River glad I could share so thoughts and pictures.
---
Return to Ensign or Saskatchewan News
This page is a story posted on Ensign, a daily web site offering a variety of material from scenic images, political commentary, information and news. This publication is the work of Faster Than Light Communications . If you would like to comment on this story or you wish to contact the editor of these sites please send us email.
Editor : Timothy W. Shire
Faster Than Light Communication
Box 1776, Tisdale, Saskatchewan, Canada, S0E 1T0
306 873 2004