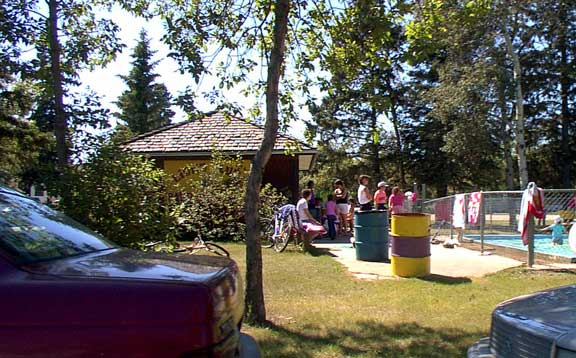 Lion's Park - Haven For A Hot Day
FTLComm - Tisdale - Thursday, July 5, 2001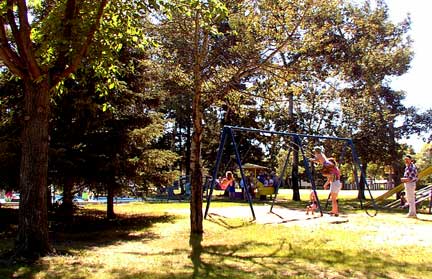 With temperatures expected to be in the thirties today you can expect this park to be one of the most popular places in town. Yesterday with mid twenties and wall to wall sunshine the park and paddling pool were packed as the programme got off to a great start for the season.

Parents and children enjoyed the shade, played on the equipment and of course frolliced in the paddling pool.

The next time you by a ticket from a Lion or support one of their projects you can be assured that the money raised is going to a great cause.