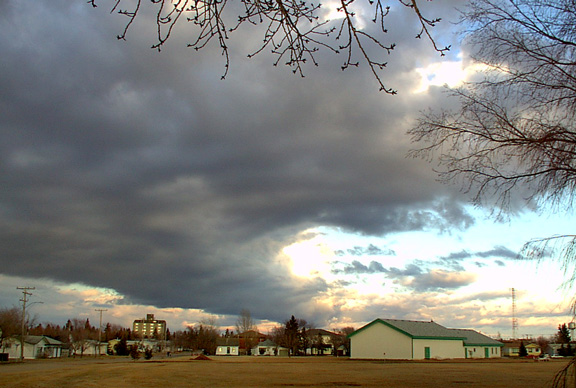 Big In the Sky
FLTComm - Tisdale - Monday, April 29, 2002
This picture (above) was taken around 5:30 last evening as one after another towering cumulus cloud tumbled its way across the sky. At the time there were showers between here and Melfort then more between Kinistino and Prince Albert. North of Prince Albert there had been several showers through the evening and as darkness came the rain turned to snow flurries.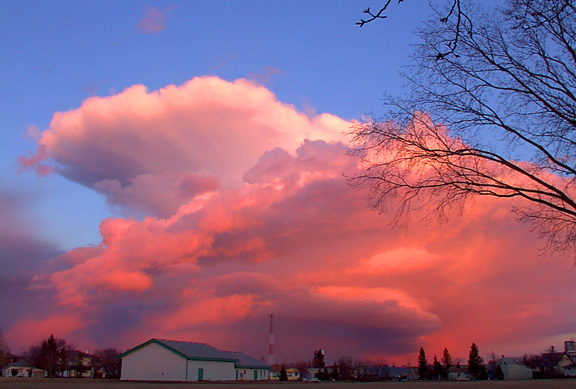 The monster came along just in time to be illuminated by the setting sun (above and below) but despite its size and formidable appearance it did not leave anything behind right here in Tisdale.

Clouds like this are extremely turbulent and aircraft of all type will travel a very long distance to stay away from them. Most pilots try to avoid such clouds with a margin of twenty miles. When you consider that a cloud like this is seven miles tall it is easy to realise the remarkable forces at work with in such a beast.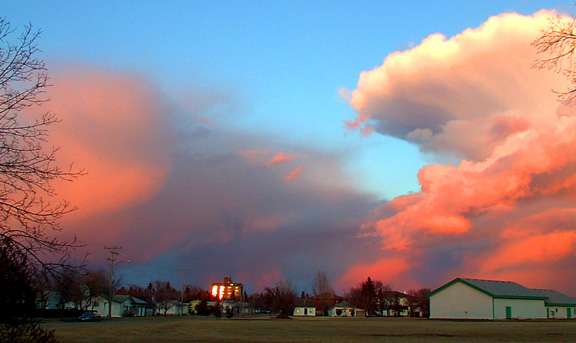 This fragment from earlier showers is floating by only hundreds of feet above and lit in the setting sunlight.