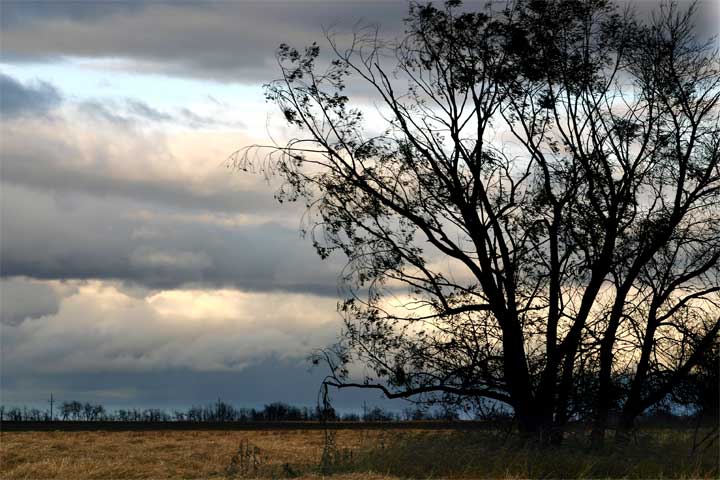 These clouds do not come in peace
FTLComm - Tisdale - Friday, October 18, 2004 - Images by Andrew Shire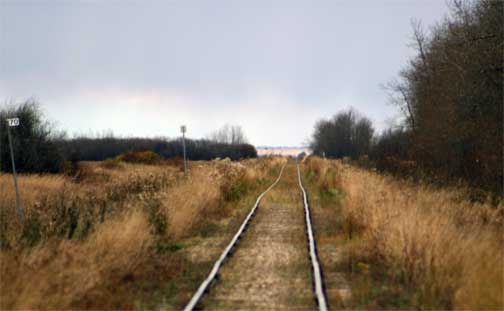 Thursday afternoon we drove out of town to experience the post autumn country side Most of the leaves are gone from the trees and most of the fields in the Tisdale area have had their crops cleaned up.

It was the sky that captured both our interest and attention. Thursday's sky was not a friendly sky but one of aggression and clearly one of malicious intent. The long cold spring the faded into a long cold summer that has now become a harsh fall. These clouds that filled the Thursday sky were not the sort of trivial fluff but serious clouds of an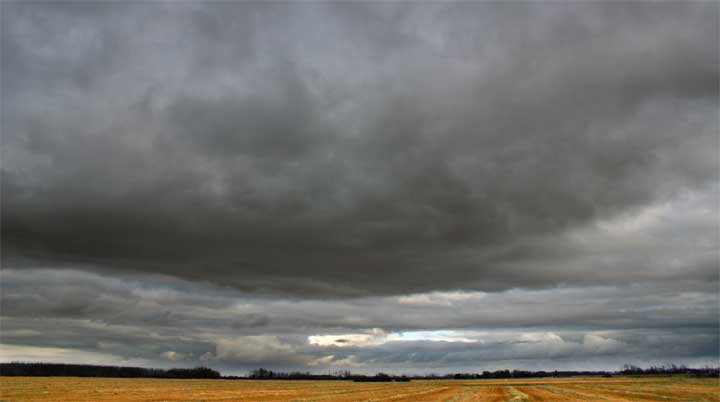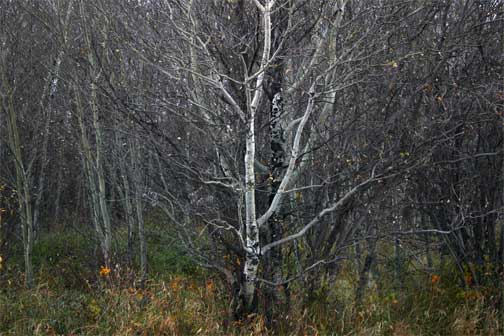 approaching winter.

Though farm conditions vary considerably from field to field and farm to farm, depending on planting time and growth conditions I talked to one farmer Friday that told of a rather surprising harvest. His wheat was not all destroyed by frost but he had some that was #3. Even more surprising is that he hauled in a large amount of barley that was undamaged and was sold as malting barley and that came from a field bringing in 100 bushel to the acre. His canola was 35 bushel to the acre and graded as number one. He left the flax standing as he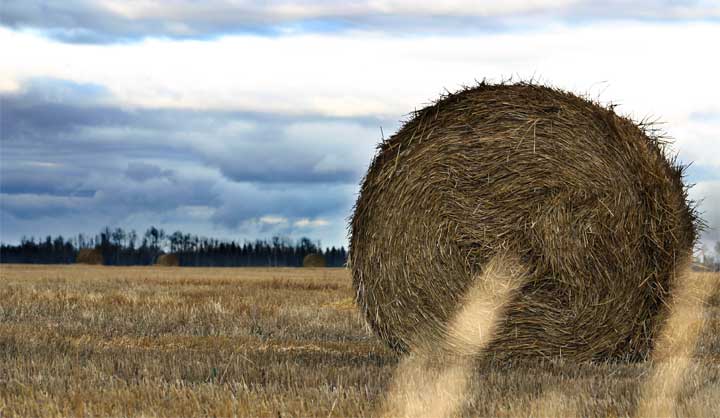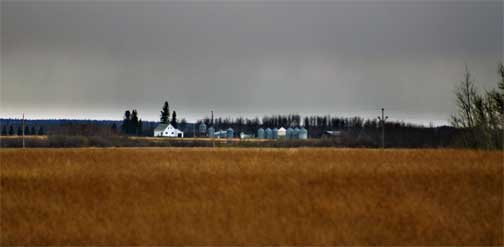 anticipated a storm over the weekend and thought the flax would to best standing up.

He said that most of the damage to his heavy barley crop was not from frost damage but rather from areas in the field where the crop was so heavy that the straw did not support itself and collapsed in what is called "lodging", the grain from this condition is damaged and some of it actual begins to sprout so it is only fit for feed.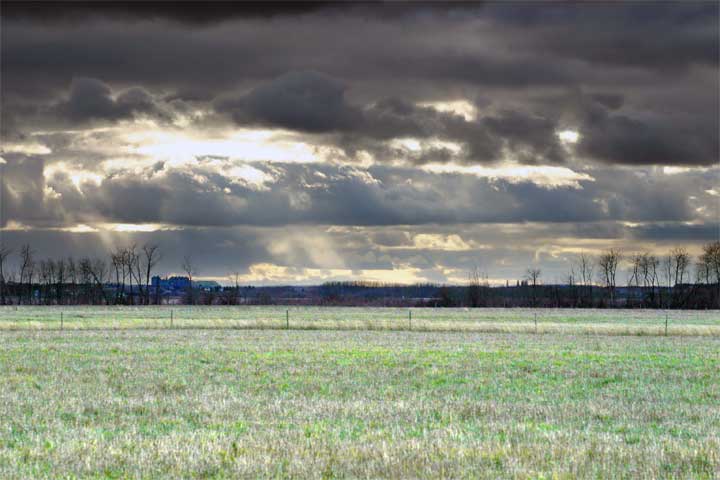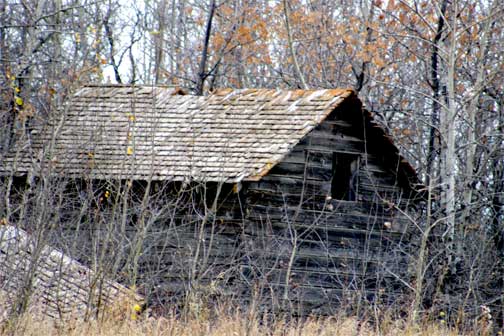 After seeing the skies in this full battle formation it was a bit distressing to watch the motion picture "The day after tomorrow" which deals with the catastrophic climatic change that some scientist believe have occurred in the past. The weather affects our lives so critically, perhaps more so than most urban dwellers, but all people are deeply moved by the weather, the changes in the seasons, the sun or lack of it and the freedom that comes with temperatures close to that 20º C range that we humans seem most suited to. Many scientific studies have pointed out that the band of temperature and climatic conditions on which life depends is a very narrow portion of the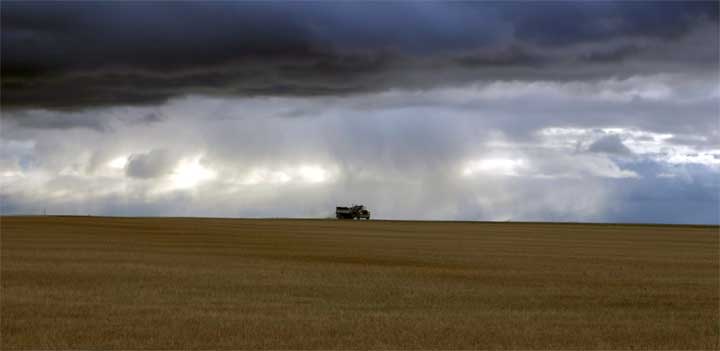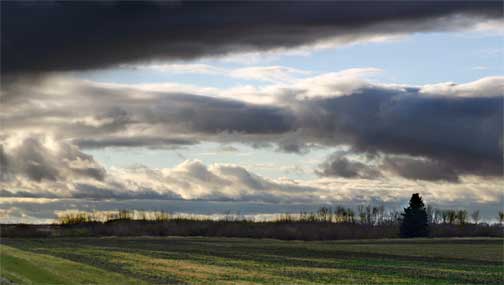 spectrum and this would make life a rare thing in the universe rather than something very common. Only "M" class planets with a specific star type seem to fit this criteria and of the billions of stars in the universe there will most certainly be billions of such planets but not as plentiful as one might expect.

The remarkable thing about life as we know it is that despite the extremely narrow span that we and other life forms can tolerate we still see such a huge variety of adaptation to these conditions.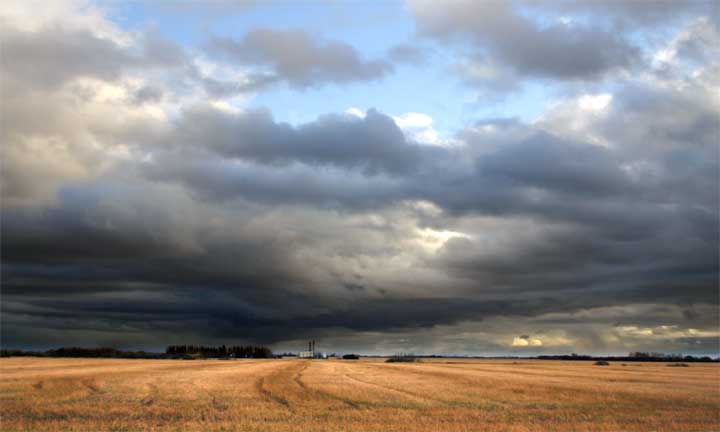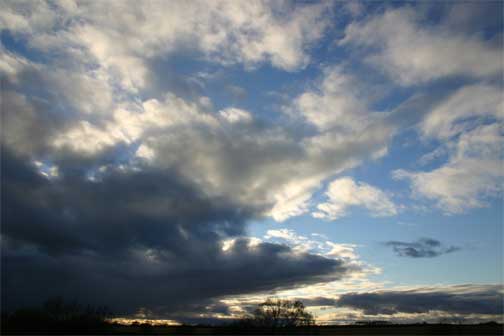 Human life depends so much on our ability to adapt and take the necessary survival measures to assure sustained life in the huge variation that our Northern Hemisphere presents to us. For half the year we must deal with the water being frozen out of the atmosphere and temperatures that will kill us without clothing and shelter. Fortunately, we have been able to learn from each successive generation and more importantly from specialised cultures how to accomplish this amazing predicament.

The reliance upon fossil fuels is one of those tricks that may indeed be our downfall as we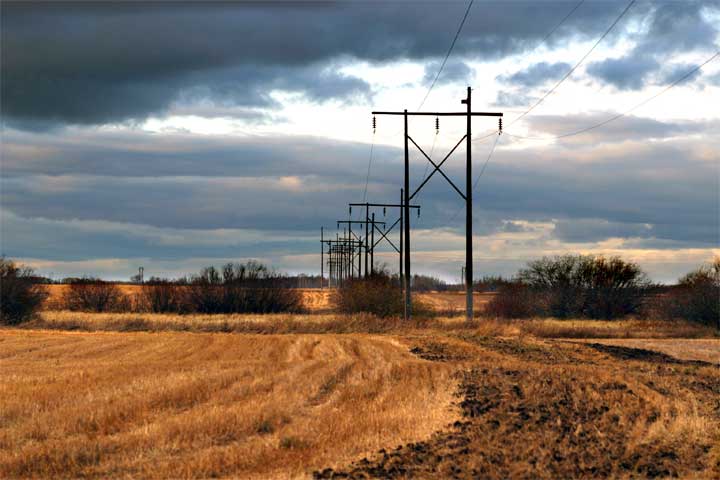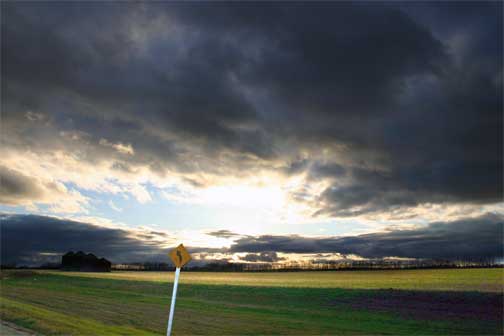 are for the most part utterly dependent upon natural gas and oil and by doing so we are contributing significantly to a degradation of the atmosphere on which we depend for stability and protection.

Each of us dwellers on this planet, from bacteria to our own species depends upon the primary energy source and that is the sun. Therefore we need to look after the envelop, the atmosphere that is the buffer between space and our planet. It will continue to provide us with an endless wealth of water and oxygen provided we do not over burden it with those things which will choke its function.
Return to Ensign - Return to Saskatchewan News
This page is a story posted on Ensign and/or Saskatchewan News, both of which are daily web sites offering a variety of material from scenic images, political commentary, information and news. These publications are the work of Faster Than Light Communications . If you would like to comment on this story or you wish to contact the editor of these sites please send us e-mail.
Editor : Timothy W. Shire
Faster Than Light Communication
Box 1776, Tisdale, Saskatchewan, Canada, S0E 1T0
306 873 2004