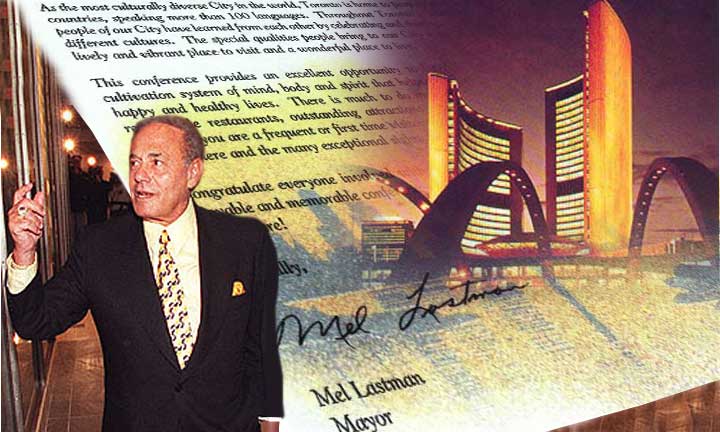 Disgusted
FTLComm - Carrot River - Monday, April 28, 2003
A couple days ago Toronto Major Mel Lastman shows up on TV nearly crying because Toronto "The Good" was slapped with a travel warning by the W.H.O.. Last night on the news Craig Oliver rips the government of Canada anew for being asleep at he switch and having not only no point man in this situation but having no clear voice or position on it. Sheila Copps wants a national emergency declared, Anne McClennan says its no big deal.
SARS hit Vancouver and Toronto at the same time. Vancouver quarantined the suspected persons right away and locked down the situation. Toronto did not. Numerous cases have arisen in that city. If that were not bad enough, a learned health care worker who had contacted with infected people and exhibiting signs himself ignored advisories to self quarantine and wandered about in very public closed quarter gatherings. A nurse with symptoms was riding public transit. Clearly, if the city is not going to take this seriously then the World Health Organization if only left to advise people not to go there.
This morning on the BBC News they reported in Singapore taxi drivers are required to have their temperature taken, fever being the first and only clear sign of infection, before beginning their shift. Meanwhile back in the Civilized World, the Captain of the Good Ship Lollypop is ending his self imposed quarantine on a Caribbean Island.
The second story on CTV Thursday night was a gas explosion in a Toronto strip mall. As I watched that the first thing I thought of was New York. If anything like that happens there the major of the city is always present on the scene at a news conference shoulder to shoulder with the fire chief and the police chief. Back in Canada a possible epidemic has been brewing with a virus previously unseen to the medical community and the leadership of Canada is asleep at the switch. The electorate want good clear leadership. We have not had that here for a long time.
It is all very disgusting.
---
Return to Ensign - Return to Saskatchewan News
This page is a story posted on Ensign and/or Saskatchewan News, both of which are daily web sites offering a variety of material from scenic images, political commentary, information and news. These publications are the work of Faster Than Light Communications . If you would like to comment on this story or you wish to contact the editor of these sites please send us email.
Editor : Timothy W. Shire
Faster Than Light Communication
Box 1776, Tisdale, Saskatchewan, Canada, S0E 1T0
306 873 2004