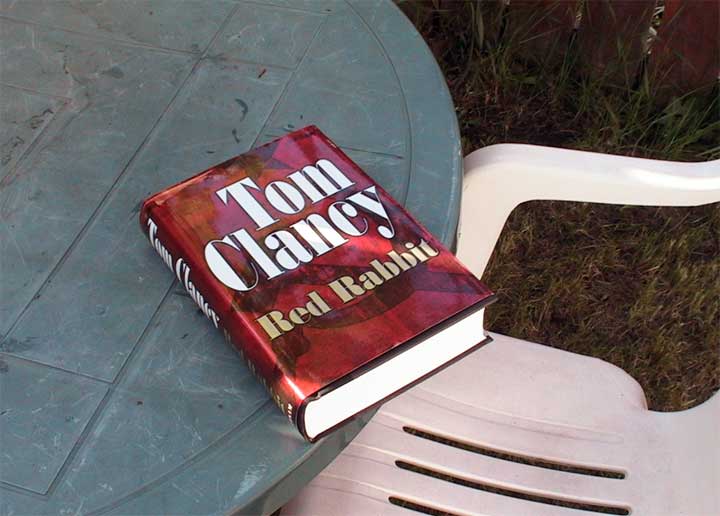 Red Rabbit
FTLComm - Carrot River - Wednesday, June 9, 2004
If you enjoyed Hunt For Red October and with a wink and a smile figured it was a nice fictionalised account of the Soviet sub that did go down off the Grand Banks twenty odd years ago, then you'll love Clancy's Red Rabbit. Story of a Soviet defector who worked in the communications centre of the KGB, and how his defection was all about warning the West of the KGB hit on Pope John Paul. Reading what Mark Weisbrot wrote about Reagan's legacy made me think of it again.
This is the second book where Clancy did a back step in his time line. Without Remorse was done solely to establish the character John Clark and how he came to the CIA.
I love abebooks.com. Clancy has made so many references back to Cardinal Of The Kremlin: I know I read it but can't recall the details. So, a buck plus shipping - an unmarked hard cover edition landed on my desk today :)
Return to Ensign - Return to Saskatchewan News
This page is a story posted on Ensign and/or Saskatchewan News, both of which are daily web sites offering a variety of material from scenic images, political commentary, information and news. These publications are the work of Faster Than Light Communications . If you would like to comment on this story or you wish to contact the editor of these sites please send us email.
Editor : Timothy W. Shire
Faster Than Light Communication
Box 1776, Tisdale, Saskatchewan, Canada, S0E 1T0
306 873 2004