Italian luxury car manufacturer Automobili Lamborghini is suing a Saskatoon replica car company, claiming the local business used trademarked logos and created counterfeit imitations of one of its famous cars.

North American Exotic Replica Cars Inc. (NAERC), which manufactures and distributes replica Lamborghini Diablo kit cars out of a location near Eighth Street, creates the illusion that a modified stock car is a true Lamborghini, the Italian company alleges in its statement of claim.

NAERC's use of the logos and designs creates the impression that the converted cars are endorsed by, sponsored by, connected with or originated with the Sant'Agata Bologna-based company, the claim says.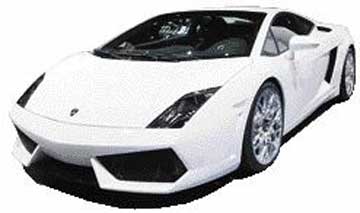 "Replica cars are made all the time," said Lamborghini's Saskatoon lawyer, Richard Danyliuk. "(But) if you, for example, manufacture a replica of a 1953 Corvette you don't call it a Corvette, you call it something else. Here, the allegation is the defendants are simply calling it a Lamborghini and using the logos."

The luxury car company wants an interim and permanent injunction against NAERC, restraining it from continuing with business, as well as an accounting for all sales, revenue and profits and further unspecified damages. Danyliuk said it's not out of the ordinary for companies to defend intellectual property and brand rights.

"That branding comes with significant effort and expense on the part of the owner, and certainly Lamborghini would not be at all unusual in taking steps to protect its property and protect its investment," he said.

Randy Klassen, NAERC's sole employee, said several kit car operations in the United States are close to, if not already, being sued by Lamborghini and other car companies. Lawsuits, plus a falling American dollar, are leading to a decline in the industry, he said.
We probably sell a quarter of what we used to do now, so it's slowed down a lot, and I think a lot of it had to do with when the U.S. dollar dropped right down to nothing," Klassen said.
NAERC's kits cost between $59,000 and $79,000 each, he explained. The company, which won a Good Manufacturing Practices award at the Knotts Berry Farm Kit Car Show in April 2007, according to its website, also sells individual parts for car modifications. To build a replica Lamborghini, a custom-made chassis or a Pontiac Fiero is required as a base, Klassen said.
Kits include reproductions of Lamborghini logos, Klassen confirmed. Replica vehicles are almost identical to the real deal.
"For most people, no, they can't tell the difference, there's a few people who are Lamborghini enthusiasts who can spot things out, but for the most part it's pretty close," he said, adding people make the cars as a hobby.
"It's more for people wanting to show off what they built and what people's skills are. A lot of people will say, 'Oh, it's a kit car, big deal,' but the amount of time and money that goes into building these cars -- it's more for that person themselves building it."
Klassen adds he doesn't expect a positive outcome for his company in court.
"It's pretty much a losing battle," he said. "I'm sure we'll come to agreement, whether they want us simply to shut down and we'll call it even-type thing."
NAERC's owner, Ken Esler, did not respond to calls Friday.
The kit car company has not yet filed a statement of defence. A court date has not been set. ckyle@sp.canwest.com