YELLOWKNIFE (CP) - The clouds may have lifted on a 40-year-old aviation mystery after three bodies were found in the wreckage of a bush plane in the remote tundra of the central Arctic. A team of geologists spotted the remains of the 1938 Fairchild 82 on Sunday as they were exploring terrain south of

Bathurst Inlet. RCMP confirm they suspect the plane belonged to Chuck McAvoy, a bush pilot known for his willingness to bend the rules and for his ability to find others lost in the barrens.

"We have contacted the family of Mr. McAvoy," said RCMP Insp. Paul Richards.

McAvoy, then 32, was flying a pair of American geologists between two lakes more than 400 kilometres northeast of Yellowknife on June 9, 1964, when his plane disappeared. Flying conditions at the time were bad with heavy snow and poor visibility, said his brother Jim McAvoy from Thorsby, Alta.

"Wardair was up there with a larger airplane and they said it was real bad," said McAvoy. "They were worried about him."

When McAvoy's small, single-engine plane didn't return to Yellowknife as scheduled, local pilots and the Canadian air force mounted an extensive search that went round-the-clock in the nearly continuous northern daylight.

"Every airplane in the country was looking for him because he'd found a lot of other people," said Chuck MacLaren, a former employee of Eldorado Resources who took part in the search. "(McAvoy) knew his way around. (He) found lots of people who got lost."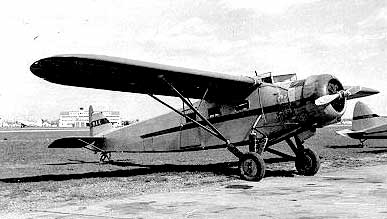 Searchers found the tracks where McAvoy had swapped his plane's skis for wheels. But there was no trace of the plane, perhaps shrouded in fallen snow.

The missing plane was particularly hard on McAvoy's mother, said his sister Goldie Lodge-McAvoy, from Edmonton. "The sad part is our mom passed away five years ago. He was on her mind every day," she said. Lodge-McAvoy said she planned to get in touch with the families of the American geologists who were also killed in the crash. "We feel really bad for the two families in the States that lost their loved ones," she said.

Both MacLaren and Jim McAvoy say the risky flight was in character for Chuck - a pilot who flew "on the fringes of the regulations," said MacLaren. "I guess you could call him a fly-by-nighter, but he was well liked out of that country."

"He'd been flying for years, but he had no judgment," said Jim McAvoy. McAvoy, who admits he had a falling-out with his brother over the air service they once operated together, said the news the old Fairchild had been found stirred little emotion in him. "It's no feeling to me at all," he said.

Still, Lodge-McAvoy said her family welcomes the news that Chuck's airplane has probably been finally found. "It's good news. We will finally have closure."

Richards said an RCMP forensic team will visit the site to confirm the identity of the remains. The plane has survived fairly well, he said. "It's not in bad shape. It did crash, but there is a certain integrity left to it." Transportation Safety Board officials refused to release any details of the crash until they receive positive identification of the plane. The public report into the accident was being retrieved from board archives and was not immediately available.