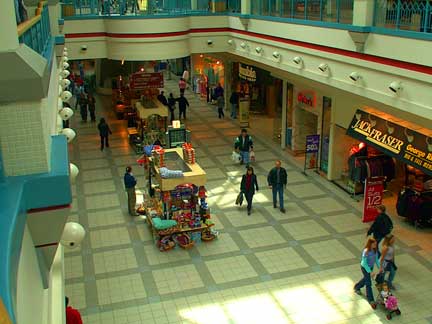 We have all seen Canadian Armed Forces recruitment booths in shopping malls before but on Saturday the site of a group of volunteer reservists with the South Saskatchewan Regiment and Sergeant Annette Finstad the Saskatchewan Recruiter seemed particularly immediate. With the lead news story for the last three days on national radio and television telling of the Edmonton Princess Patricia unit now out scouring the mountain tops in Eastern Afghanistan joining the Canadian Armed Forces is a real and important part of Canadian life.

Sergeant Finstad told me that she did not have a specific quota of recruits to fill but she felt that they were meeting their current expectations. I said that at one time the only way to get into the armed forces was to be a woman or an aborigine and she snapped back that the Canadian Armed Forces is an equal opportunity employment organisation and that she was interested in people who had a minimum of grade ten and that people with university would have a good shot at getting into officer training.

The good natured group with Sergeant Finstad were proud to tell me the name of their unit which of course is one of the most glorious units in the history of World War II having being the group most involved in the Dieppe Raid.

Looking out across the immense mall with its care free customers really brought home to me the importance of having the will as a people to do what we can to maintain our way of life and what we as a people believe in. Below is an American pilot's view of our little recruitment team.