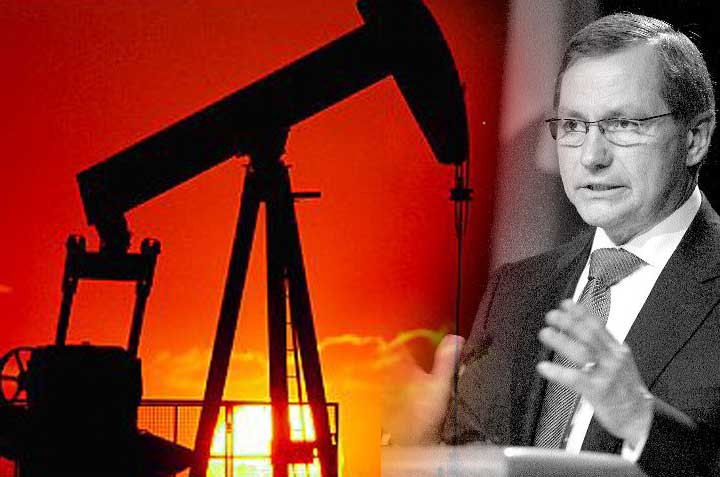 Albert Premier Ed Steimach, Photograph by: Mikael Kjellstrom, Calgary Herald
Alberta royalty review
Edmonton Alberta, Sunday, September 23, 2007, by : William Dascavich
After riding the gravy train in Alberta for decades, the international petroleum industry could hardly be expected to jump up and down with joy at the prospect of having to pay higher royalty rates. The reaction of the industry has been typical. Their claim that higher royalties would adversely affect the investment climate in Alberta and result in dire economic consequences is a ploy to influence the provincial government's reaction to the report of the royalty review panel.

Oil royalties in Alberta have been below global standards for far too long. The recommendations of the royalty review panel will not recoup past losses, but would simply bring Alberta royalties in line with global standards. Premier Ed Stelmach would be well advised not to allow himself be intimidated, and to take the advice of the panel seriously. In doing so he would be placing the well being of ordinary Albertans ahead of excess profits for the international oil corporations.
References:
Associated Press, Canadian panel calls for major hike in alberta's oil sands royalties (pdf) September 18, 2007 , International Herald Tribune
McKinnon, Ian, Alberta Panel recommends higher oil, gas royalties (update 3) (pdf) September 19, 2007, Bloomberg
Seskus, Tony and Schmidt, Lisa, Tories to hear review gripes (pdf) September 21, 2007, Calgary Herald
Canadian Press, Oilpatch plans offensive against Alta royalty review report (pdf) September 23, 2007, Canadian Press
Francis, Diane, Royalty review just good business (pdf) September 22, 2007, Financial Post
Return to Ensign
This page is a story posted on Ensign, a daily web site offering a variety of material from scenic images, political commentary, information and news. This publication is the work of Faster Than Light Communications . If you would like to comment on this story or you wish to contact the editor of these sites please send us email.
Editor : Timothy W. Shire
Faster Than Light Communication
Box 1776, Tisdale, Saskatchewan, Canada, S0E 1T0
306 873 2004