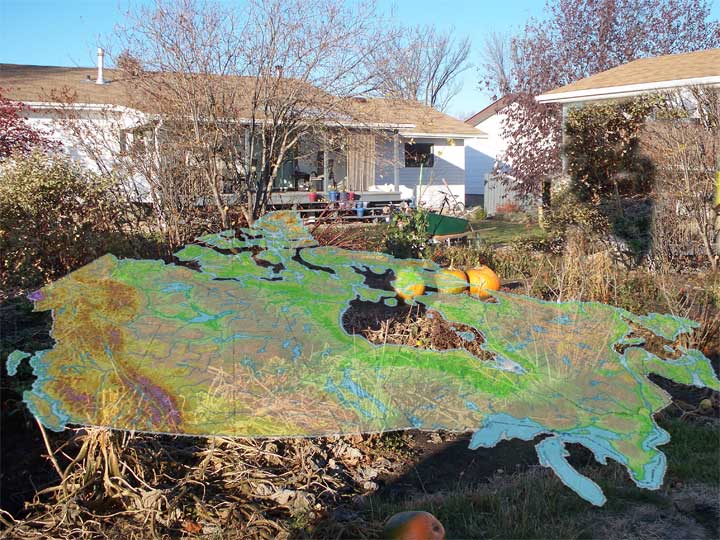 Nation adrift
Victoria, B.C., Wednesday, October 15, 2008, by : Eugene Parks
Four years of minority governments, and counting! The consequences have been serious.

The Canadian dollar has swung wildly, completely rudderless for four years. The result has been the near destruction of Canada's manufacturing and lumber industries. We are seeing the nationalizing of home mortgages. The government now holds the paper on Canada's best mortgages because our financial institutions are failing.

Democratically, we just saw the lowest voter turnout in any one's memory. We have elected a government with the support of only 22% of the eligible voters. Equally seriously, we just saw that $20 million dollars in attack ads appealing to our lesser side worked.

We also just saw the public vote down the environment as a serious issue, possibly removing the environment as a government priority for years to come. We also just saw an election were healthcare and its erosion had no serious place.

By any standard, Canada is hurting and adrift.
Physics Graduate, University of Waterloo
Descendant of the Ottawa Valley People
---
Return to Ensign or Saskatchewan News
This page is a story posted on Ensign a daily web site offering a variety of material from scenic images, political commentary, information and news. This publication is the work of Faster Than Light Communications . If you would like to comment on this story or you wish to contact the editor of these sites please send us email.
Editor : Timothy W. Shire
Faster Than Light Communication
Box 1776, Tisdale, Saskatchewan, Canada, S0E 1T0
306 873 2004