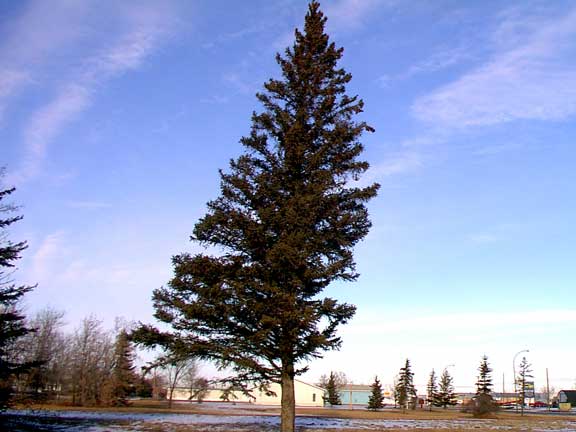 Christmas Newsletters
FTLComm - Tisdale - Tuesday, December 10, 2002
This past week I got the United Church newsletter, one from the Beeland Co-op and another from TMSS. Each one filled with useful information and each one delivered by some means or another.

Yesterday, my father who is working on his Christmas newsletter was working through the skills needed to create a nice presentation with some pictures and text.

Many people and organizations take time at this time of the year to sum up the past year and send out a letter that sort of addresses where they are at right now.

I general it is a good idea. Families update each other on their busy lives and in a way we mark the small events in our lives with a note in that newsletter.

Here is an idea. If you haven't sent out the letter you plan to send out this year why not consider using this medium, the world wide web. There are a host of free web site pages available like those that come with your SaskTel account, Geocities, Tripod are all free but the problem with this is that it requires that you have some skill knowledge and a little software to get the web page to work and for most folks that is just not going to happen.

But as you can see there are many web services like my own Faster Than Light Communications and Family Farm in Archerwill that can provide you with the service for much more reasonable money than it costs for stamps and duplicating your letter.

Here is how I would help you send out your newsletter. You e-mail me the message, send along a picture or two if you like or drop them off. I would assemble your text and graphics into a web site and issue you a web address that you would then send out to your friends and relatives. The cost of the service would be related to time, the longer it took to put the letter into a web page or fix some graphics the more it would cost but in general for thirty dollars you could have your very own Christmas web newsletter page.

However, there are some other services out on the web that do a very cool job whereby they create the web page for you. These are worth taking a look at.

With the huge success of the Internet and so many people now online we should make use of this medium to its fullest. It seems wrong for us to consider it just for business and commercial sales when it can provide people all over the world with a connection to each other that far surpasses any form of communications in the past.

The sooner we leave the trees standing and remove ourselves from a dependence on paper the better.
---
Return to Ensign - Return to Saskatchewan News
This page is a story posted on Ensign and/or Saskatchewan News, both of which are daily web sites offering a variety of material from scenic images, political commentary, information and news. These publications are the work of Faster Than Light Communications . If you would like to comment on this story or you wish to contact the editor of these sites please send us email.
Editor : Timothy W. Shire
Faster Than Light Communication
Box 1776, Tisdale, Saskatchewan, Canada, S0E 1T0
306 873 2004