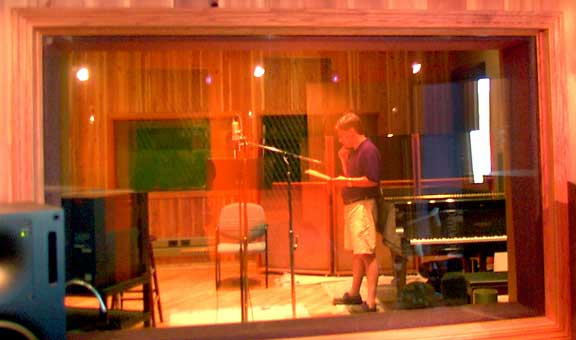 Sound Track
FTLComm - Winnipeg - Thursday, June 27, 2002

One of the current projects for FTLComm is entering its final stages as we are working on a promotional video for the hometown. As we go through the technical stages of its final assembly we will give you a chance to look over the shoulder of the technicians and see how these things are created.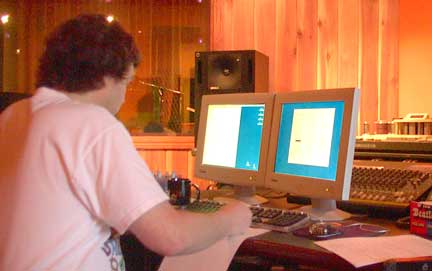 We began almost two months ago by identifying what should be in the video and from that created a script to fit in the images that would tell that story. The script was then reconfigured last night from its hit list to a readable text that could be used as the sound track for the project.

This morning we were at MidCan to take these words and turn them into a sound track. Above Norm Foster an accomplished radio announcer runs through the script while MidCan's sound engineer Howard Rissin adjusted the levels and his sensitive equipment to create the best possible rendition of what Norm was about to read.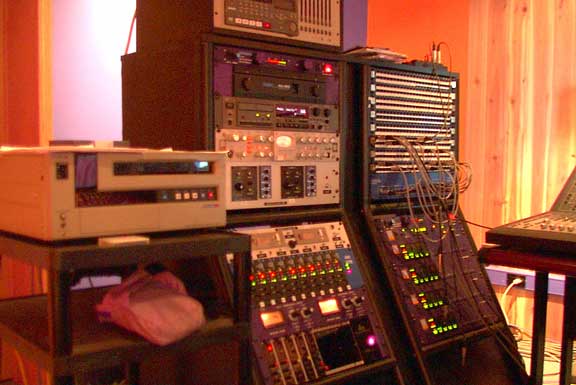 MidCanada Production Services has been steadily expanding in its Winnipeg facility. This sound studio and control room are only about a year old and on the other side of the studio is the most sophisticated control room in North America in its final stages of completion. This quart million dollar room will make it possible for this Winnipeg company to create sound tracks of outstanding quality while making video tracks for motion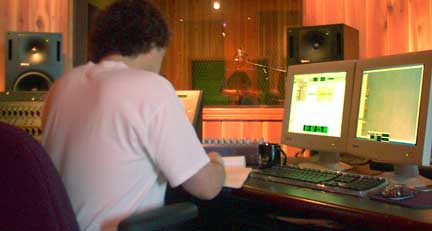 pictures.

Norm Foster moved through the script with the polished skill that will get our message understood.

Meanwhile the animator went through the concept design process for the opening part of the project. Next week it will be time to add the images in a video edit to the audio track.

But by noon today, the audio track was finished and cleaned up by engineer Rissin.