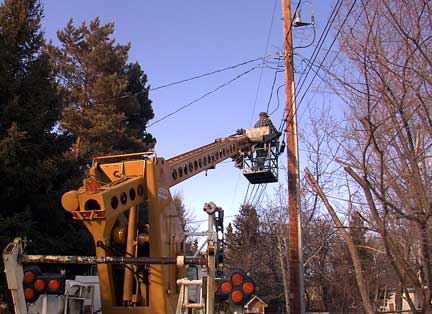 We had earlier reported that Regional Cable was improving its service in Tisdale and that involved extending service to some areas of the community. What in fact is taking place is a much more comprehensive development. Regional Cable is actually completely replacing the entire cable system in Tisdale. Melfort has already been finished and work has begun in Nipawin to do the same thing there.

The older cable system was simply not able to handle the demands that will be expected of it in the years to come. Regional Cable expects to be offering Internet service to its customers in all three communities and is already providing service in Melfort. Cable Internet is substantially faster and less prone to problems than is ISDN which is the "copper" base technology used by SaskTel in its high speed Internet system.

The new cable system is being installed completely parrallel to the old system and once completed customers will be transferred from the old system to the new one and then these same crews will dismantle the old system.