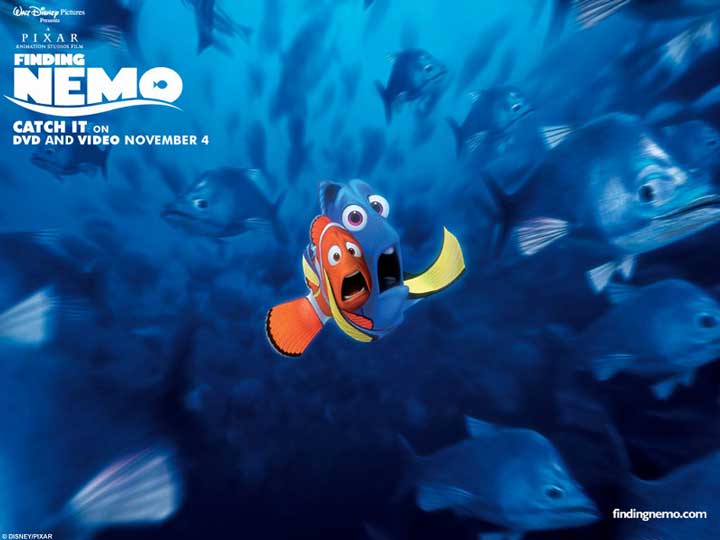 Finding Nemo
FTLComm - Tisdale - Friday, October 24, 2003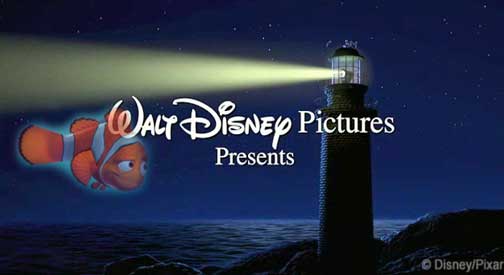 This movie was released in early May and spent the summer in Theatres as people went to see it more than once for one simple reason, this is a good movie. I have little respect for Walt Disney products having been so disappointed with what could have been great motion pictures turned into visual pabulum but this is an exception. The movie was created by the company founded and run by Apple Computer genius Steven Jobs created Toy Story and this work is in that tradition of creative and extraordinary story telling.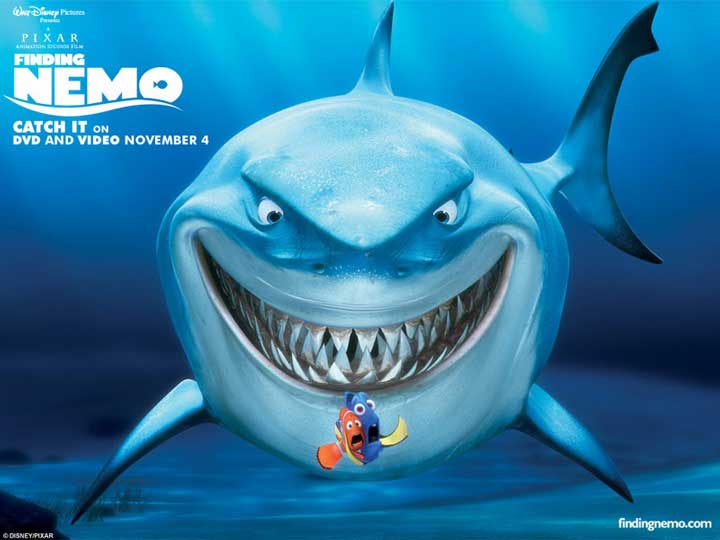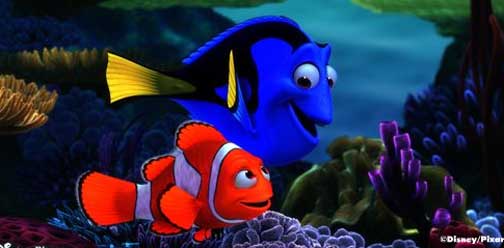 Many people will assume that because it is an animation, what used to be called "Cartoon" that this is a children's movie. My wife and I are well past middle age and we loved this movie, our twenty-nine year old son took us to see it knowing we would enjoy good entertainment.

What the producers of this movie have done is create characters that you recognise and appreciate but the blue fish in this image is the star. The voice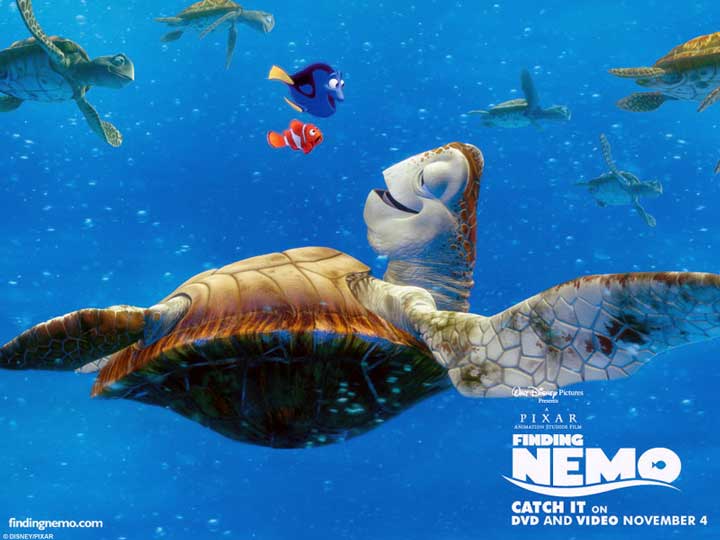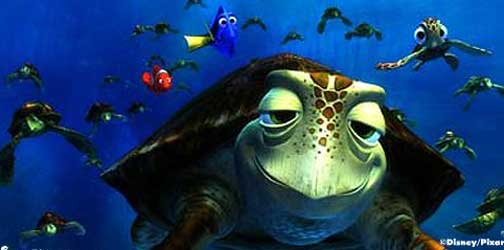 for what is the guide in an adventure for the little clown fish (the orange one) to find his son who was picked up by divers, is Ellen DeGeneres. To make this character come alive the writers gave her a major problem, she suffers from short term memory loss. Though hardly funny for someone who has this problem, this cheerful and ever positive character, leads us through a story of harrowing close calls and completely unpredictable incidents that transport the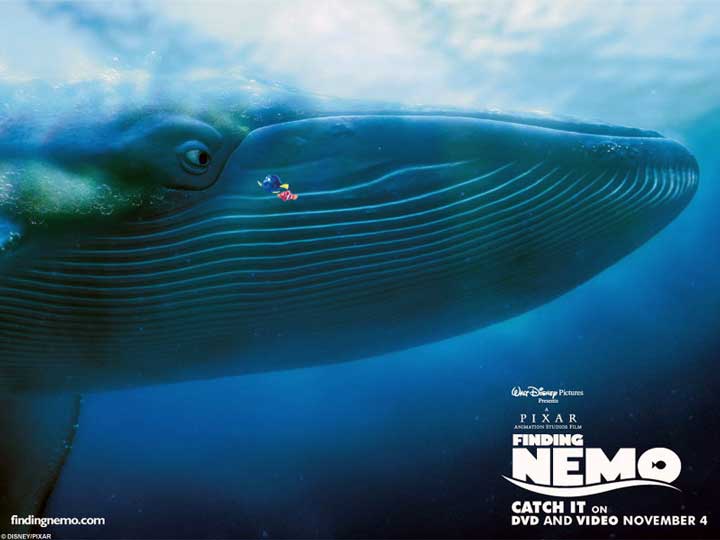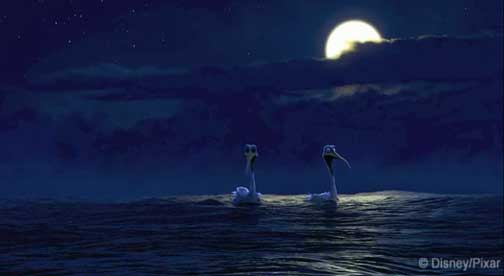 to a completely unknown realm, under the sea and at times into an aquarium in a dentists office.

The pictures and the sounds are as unworldly to us as surface creatures as if we are aliens visiting a planet far far away. But, and this is the main and most important feature of the film, it never sinks to the limp and sanitised culture that seems to be what Disney is all about. The characters and their experiences that we share are what real life does and is. What is even more remarkable is the way cultural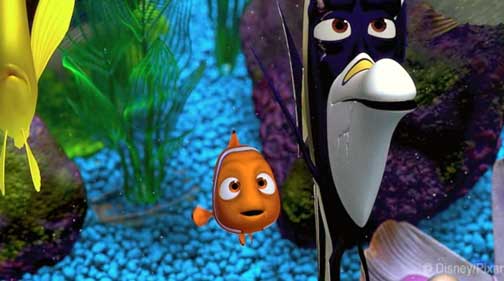 bias is handled. This is not an American story, or even and Australian one, it is a story, a story that takes place deep in the sea and lets us peek into the depths and for a time share in its secrets.

Finding Nemo is being presented this weekend in Tisdale at 2:00 on both Saturday and Sunday and is free with sponsors paying for the presentation. The Video comes to rental stores in the first week of November and will be on sale on DVD at the same time.

Best movie I have seen this year.
---
References:
Editor's note: all of the images on this page were borrowed from the Apple, Disney and PIXAR web sites on this movie listed below.
Finding Nemo web site
http://www.apple.com/trailers/disney/finding_nemo/trailer/
Fidning Nemo official web site
http://www.apple.com/trailers/disney/finding_nemo/trailer/
Information on Finding Nemo
http://movies.go.com/movies/F/findingnemo_2003/
Return to Ensign - Return to Saskatchewan News
This page is a story posted on Ensign and/or Saskatchewan News, both of which are daily web sites offering a variety of material from scenic images, political commentary, information and news. These publications are the work of Faster Than Light Communications . If you would like to comment on this story or you wish to contact the editor of these sites please send us email.
Editor : Timothy W. Shire
Faster Than Light Communication
Box 1776, Tisdale, Saskatchewan, Canada, S0E 1T0
306 873 2004