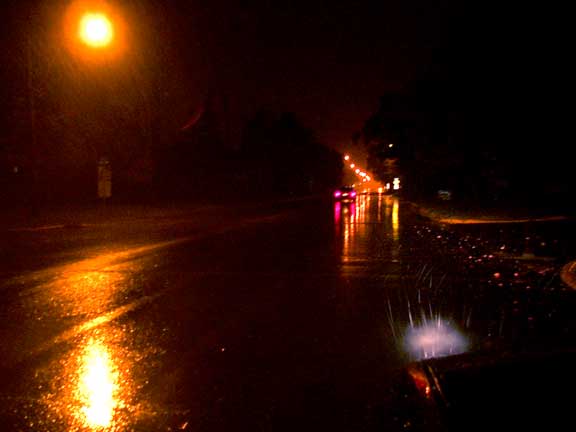 It snowed
FTLComm - Tisdale - Tuesday, October 1, 2002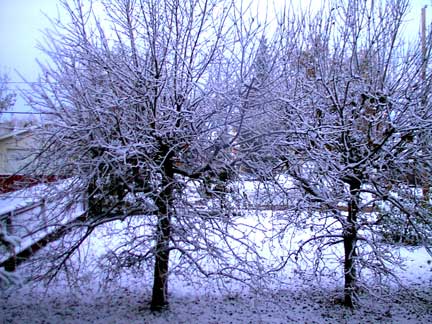 Though weather reports warned of possible snow Monday evening as early as mid day Sunday, most of us dismissed the warning as the temperature remained well above freezing as the light rain fell yesterday.

At 9:30 I was out on a little drive into the country and noticed that the rain was getting "thicker" and at 10:30, on my way back into town, it was definitely snow. The picture at the top of the page shows the snow falling as its caught in the street and car lights.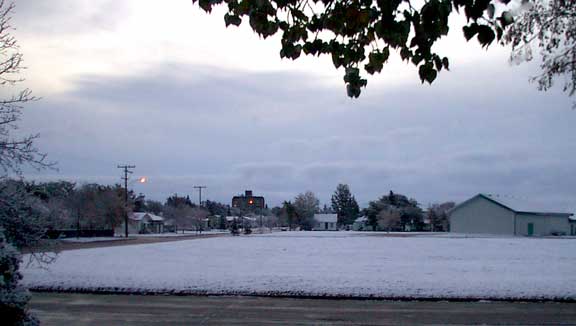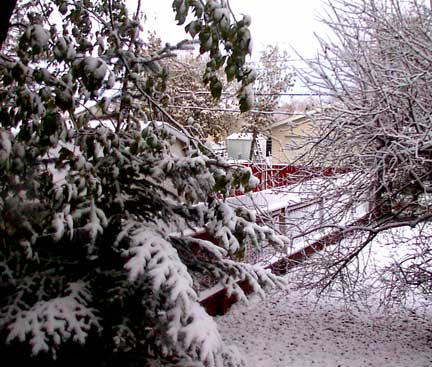 When I got up at 6:00 the barenaked ladies of our back yard were covered in snow and the empty field above was indeed white.

This is hardly a rare occurrence, as we have often seen early snow flurries in early fall, but this year it is particularly distressing, knowing that so much of what little crop there is this year, is out there in fields now covered with snow.

We had lived for most of the eighties in the Yukon so that our youngest son knew no other world and it was interesting as he was so puzzled at our first year back in Saskatchewan.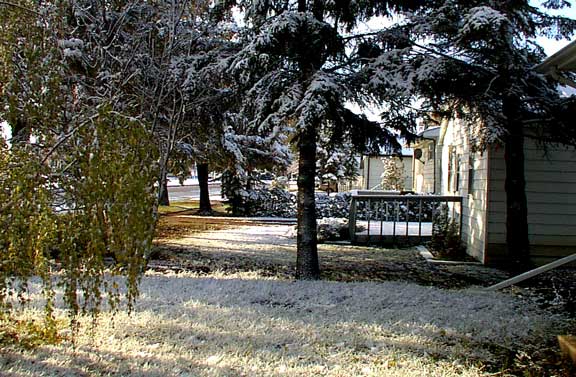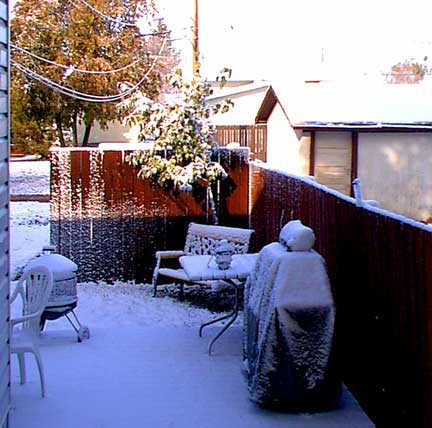 Summer was over and he was in school in Herbert and there was no snow, September came and still no snow. Even in the southern Yukon, late August always sees some snowfall, though it rarely stays permanently, that doesn't happen until mid October.

This snow shower, were it not for the negative agricultural affects, is a pleasant event visually, as you can see in these images.

It is times like these that we need to sort things out and become more aware of what is really important. Be it politics, economics, or our personal lives, keeping our priorities straight is a difficult task.

I watched with interest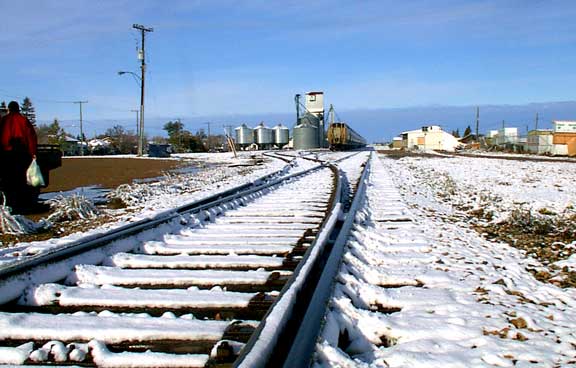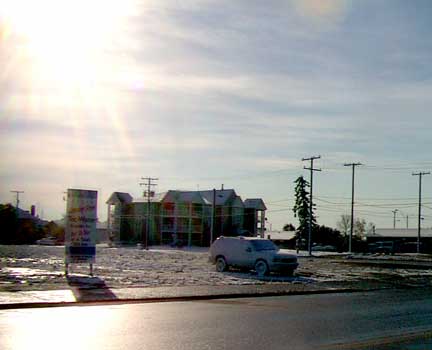 the speech from the throne yesterday and was not one bit surprised as the whole game was being played out. The government promised to do good things and it always does, the opposition said it was the same old thing, which is what they said the last time and the news people complained that both the government and the opposition were repeating themselves, which is what the media did the last throne speech.

Snow arriving on the first of October is no surprise and we will all learn to live and cope with it and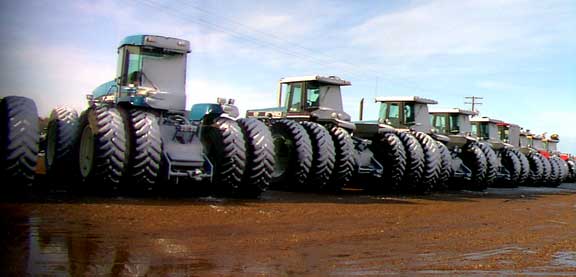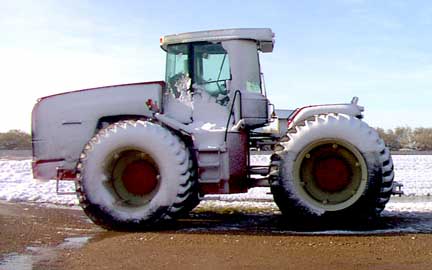 most other things.

Meanwhile our medical system in Saskatchewan is critically crippled from a strike that need not have happened and those who are supposes to organise medical care in the province (SAHO) have instead organised yet another strike.

I really wish that the process of power could some how tune into the need to learn from mistakes. The calendar cartoon on my desk for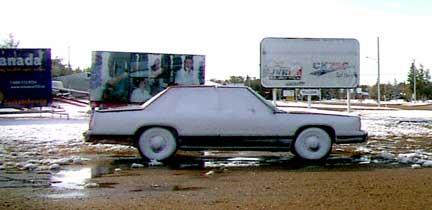 today shows an office worker pointing out to his boss that he had just asked him to follow the same process that had failed thirty straight times and wonders when the boss will no longer consider the process "optimism" to which the boss responds "when it succeeds".

So much seems to be caught in what computer folks refer to as a loop.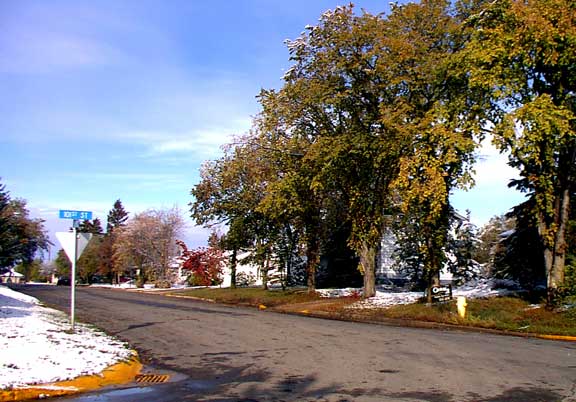 ---
Return to Ensign - Return to Saskatchewan News
This page is a story posted on Ensign and/or Saskatchewan News, both of which are daily web sites offering a variety of material from scenic images, political commentary, information and news. These publications are the work of Faster Than Light Communications . If you would like to comment on this story or you wish to contact the editor of these sites please send us email.
Editor : Timothy W. Shire
Faster Than Light Communication
Box 1776, Tisdale, Saskatchewan, Canada, S0E 1T0
306 873 2004