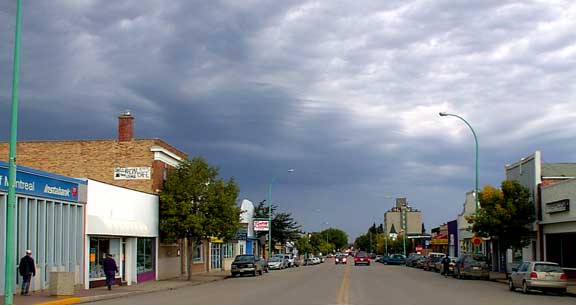 Fall of 2002 begins
FTLComm - Tisdale - Friday, September 13, 2002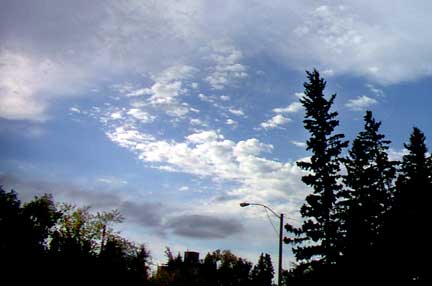 Even though each year is a repeated experience and it should not be a surprise, we are moment to moment life forms and there is a point when a realisation comes that things have changed. For me that moment came this morning as I realised that indeed summer is over and this is fall. The wind was not cold or sharp it was from the Northwest and the temperature well above other September 13ths in the past at 17ºC.

But it had rained early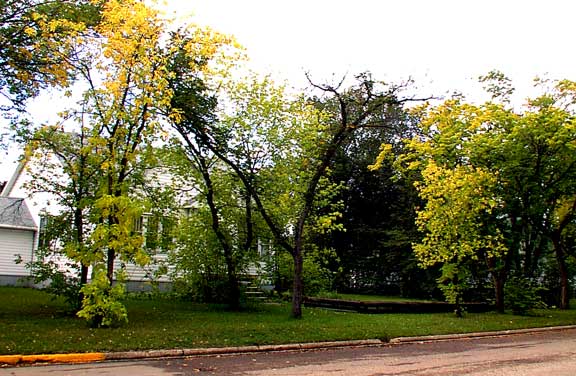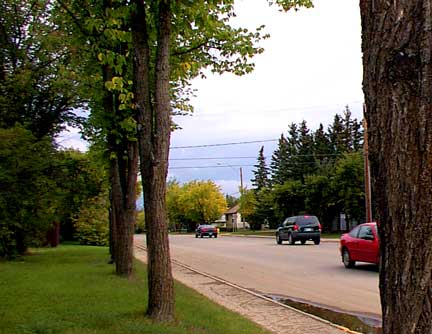 this morning the streets were drying up and though I had seen the gradual change of colour to some trees, this morning it was obvious the change had come once more.

Fall is always a good time for me, having spent so much of my life as a teacher it is the beginning of a new year and the fall sports, football, soccer, volleyball and hockey all have a kind of controlled aggression unlike the wimpy spring sports of baseball and golf that are not only laid back but seeming to run in idle.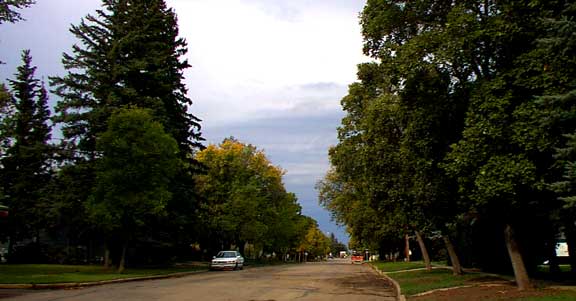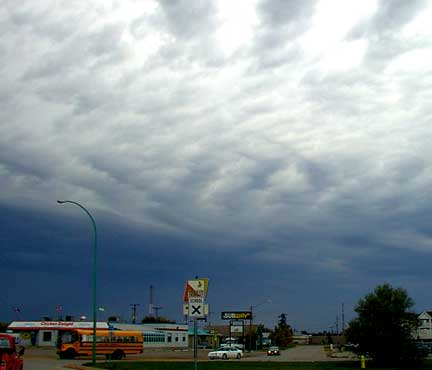 I road over to a garage sale then to two construction sites as the sky above rolled in from the Northwest rippled and darker by the moment.

Did you ever notice how the pace of step, the wheels on pavement, even the hurried greetings at the post office all move just a tad faster when the obvious approaching rain cloud is about to disturb the peace.

Two ladies returning from coffee downtown pointed at the sharply defined cloud pattern and twinkling in the West a tattered spark of lightning, awe yes this is fall.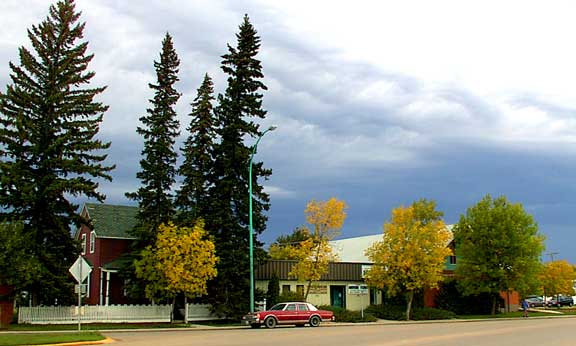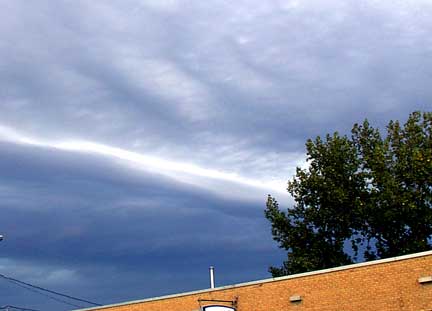 Four days straight of harvest weather have come and gone while many farmers have considered their loses and possible gains and are betting on more warm weather to come and are waiting on that second crop that could prove to put money in their pockets. Wheat and barley are of little hope but Canola and flax, both of which were looking to be worthless in the field now have filling pods as the second crop is coming fine and perhaps a week or two more will see a harvestable crop.

Meanwhile above the clouds are thickening, these pictures were taken twenty minutes before a modest shower washed the lawns and streets of Tisdale, followed by more knee high clouds tumbling above us from the North.

Fall is here.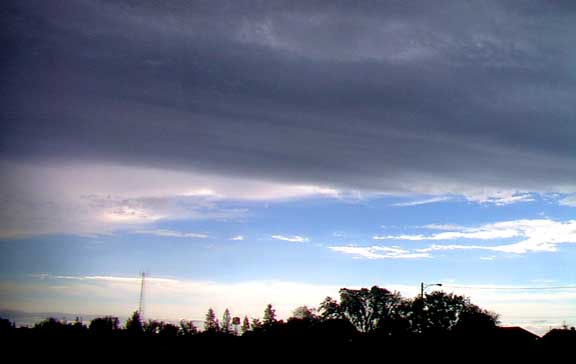 ---
Return to Ensign - Return to Saskatchewan News
This page is a story posted on Ensign and/or Saskatchewan News, both of which are daily web sites offering a variety of material from scenic images, political commentary, information and news. These publications are the work of Faster Than Light Communications . If you would like to comment on this story or you wish to contact the editor of these sites please send us email.
Editor : Timothy W. Shire
Faster Than Light Communication
Box 1776, Tisdale, Saskatchewan, Canada, S0E 1T0
306 873 2004