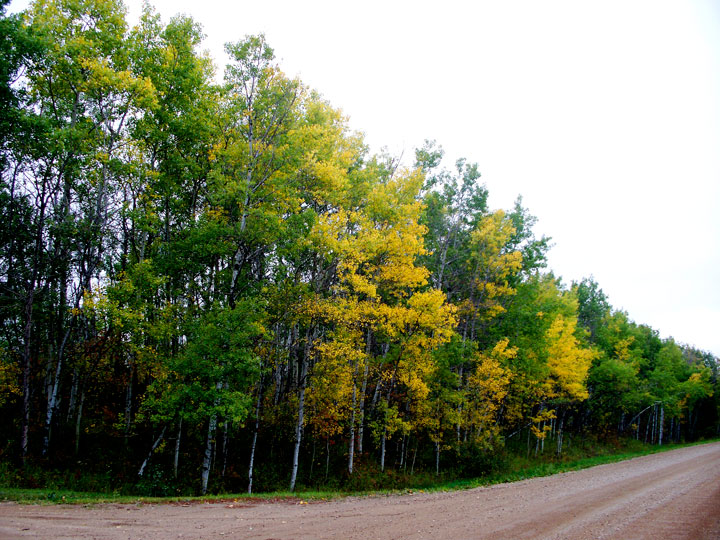 It was a really short summer
---
FTLComm - Tisdale - Mondayy, September 28, 2009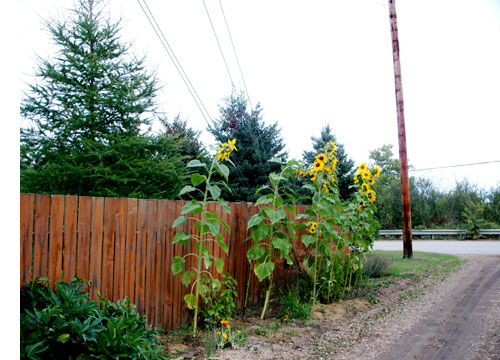 A few days ago we experienced some of the warmerest weather of the summer season a many people were wearing shorts, Shorts with pale legs sticking out of them because this past summer there was barely an opportunity to get a tan of any kind. Driving down a back alley this afternoon I stopped to take a picture of this set of sunflowers which are planted here nearly every year. Though they are tall notice the tiny little flowers on this year's plants, it would be pretty tough if you were a farmer with flowers this small and counting on harvesting them for their oil rich seeds.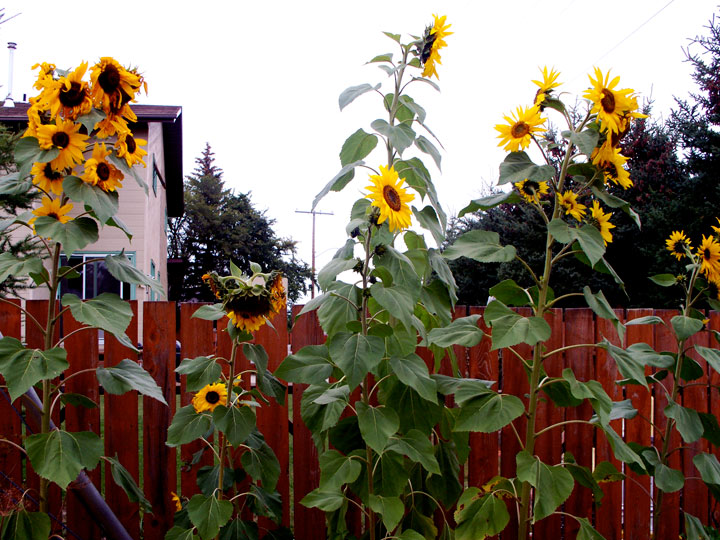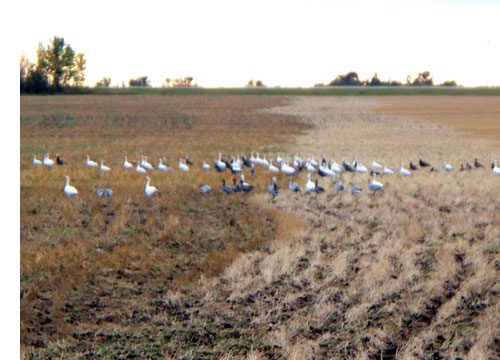 Just north of town there were this small flock of arctic geese, huge numbers of these are raising the hackles of Naicam farmers are they trounce through the swathes.
The rain yesterday has put the brakes on harvest and with the temperature only about 7ºC this afternoon and -4ºC last night it is going to be a while before the combines resume their hustle to finish up this year's crop. Though in the immediate Tisdale area only a few fields are left to be done but in the general area we are probably at about 75% completed with many wheat crops still standing and flax still barely ready to be harvested.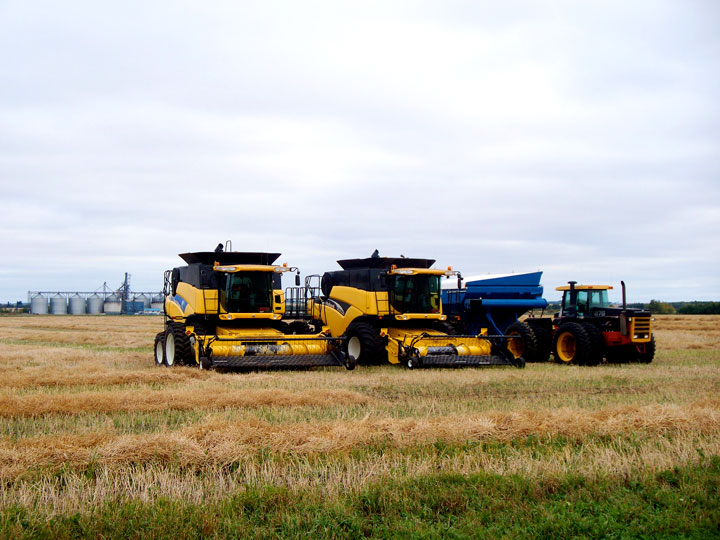 ---
Return to Ensign
This page is a story posted on Ensign, a daily web site offering a variety of material from scenic images, political commentary, information and news. This publication is the work of Faster Than Light Communications . If you would like to comment on this story or you wish to contact the editor of these sites please send us email.
Editor : Timothy W. Shire
Faster Than Light Communication
Box 1776, Tisdale, Saskatchewan, Canada, S0E 1T0
306 873 2004