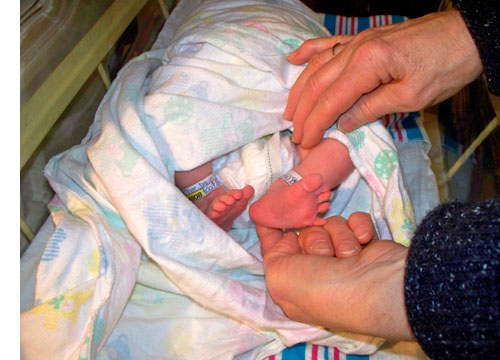 We were very pleased with the arrival at 4:30 or so Sunday morning of Ella Shire. Ella is our third grand child and like the other two is indeed a girl. Though she was full term she was born a mere five and a quarter pounds and some nineteen inches long.
Her mother Dawn is doing fine and the two of them expect to be home tomorrow to join sister Aurora and the proud father of the family Matthew.
In keeping with this modern age Ella already has her own e-mail address: ella@shire.ca.