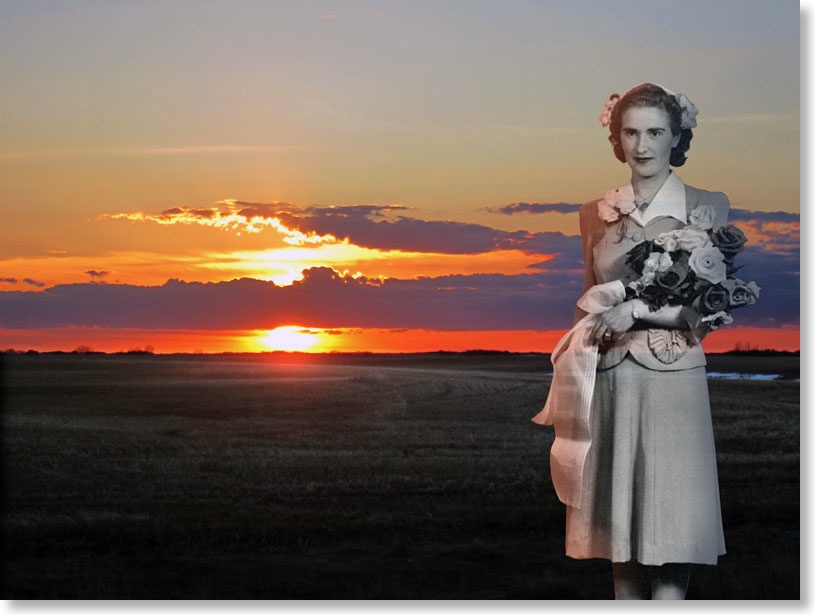 That's my Mom
Tisdale - Friday, May 10, 2013
by:Timothy W. Shire

Growing up in the depression and during World War II was difficult and raising a family in the 1950s was a very challenging thing. Healthcare, sanitation and infectious disease were everyday threats in that era.

This is how she looked on her wedding day. She had two sons by the time the early fifties had arrived and she was struck down with polio and though it was a chronic conflict she won and then had a daughter.

All the while, she made a home for her husband and her children, being a part of community organisations and being involved in sports as much as she could.

My mom was an outstanding ball player, a champion cook and when gophers threatened her garden, her steady aim with a twenty-two kept the vegetables for her family, not the gophers.

But, there is much more to being a mother then all that care, love and attention that she provided. Mothers throughout time have realised that to give their children a chance in life, you have to hold back on the help sometimes to make sure that the child will become a self sustaining man or woman. For ultimately, the role of a mother is making a really great parent.

This Sunday is only a token of recognition to our moms. Each woman is exactly what her child needs and each of us feel in every fibre of our being the sacrifices and dedication that went into making us what we are.