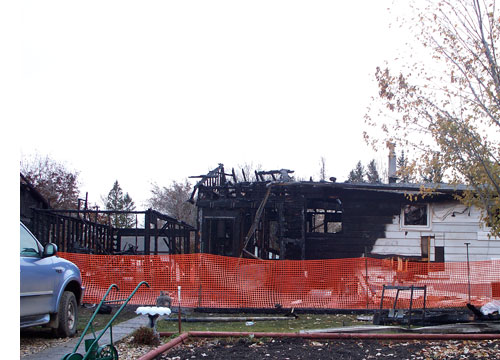 backyard survived.
This picture (left) shows the back of the first house from the back alley across from the Lutheran Church.
There maybe some of the contents of the second house that are salvageable but it looks like everything in the first house has been destroyed, in fact there is very little left of the first house still standing.
Fire is always a threat to a community but Tisdale has not had a multi-dwelling fire like this in the past twelve years.