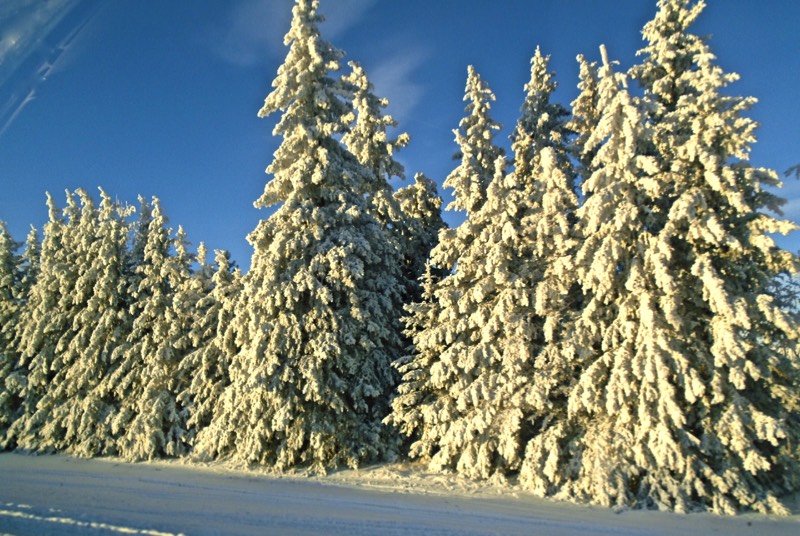 Tisdale
Thursday, January 1, 2015

There have been some pretty rapid changes in temperature during the past week or so in most of central Saskatchewan. Fog seem to linger around for several days then things became considerably colder. But with the moisture carrying capacity of the ai related to its temperature fog will form when the humidity climbs above 90%.

The cool thing about fog in a winter climate is how it freezes on nearly everything and turns the whole environment into a white crystalline world. If the winds remain close to calm and the temperature remains well below the freezing mark there are rare occasions when the frost can linger and build up for days, sometimes weeks.

Such was the case in late December. The pictures I took were as we drove along highway 35 south of Tisdale toward Wadena where the frost had either not formed or been blown away. These pictures were taken mid morning on December 30th.

Below is a slide show of the display.