Its great to see the new crop coming up
Tisdale
Monday,June 5, 2017
by: Timothy W. Shire
On May 25 this publication marked its nineteenth birthday and on it goes into its twentieth year of posting.

When Ensign began I attempted to post each and every day but as the years have gone by my wife and I decided to scale back the posting so we could devote more time to doing other things. For some time I posted once a week but this past year only managed to get nineteen updates up. My problem is a persistent illness that is unlikely to ever go away. I am a diabetic and with that there are some associated problems. However, I am doing better right now and will attempt to post every week. What may intercept my plans are trips in the motorhome. That season is back upon us and we are ready to hit the road once more.

If you see I haven't posted regularly that just means I was not able to do so but I will make an attempt. In the meantime I really appreciate hearing from readers and can get back to you with email at any time as we remain in touch when we are travelling.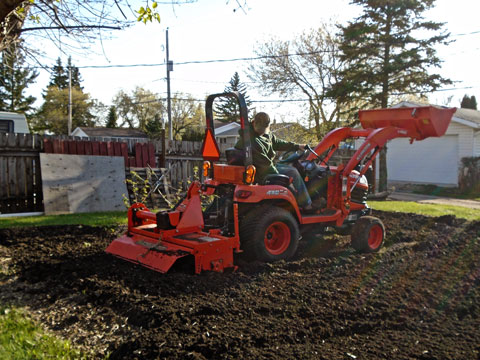 While the fields around Tisdale and most of Saskatchewan are planted and beginning to turn green we are doing our part. Our neighbour worked up the garden plot for us to plant on the Victoria Day weekend and the rows are started to show now. Three brave potato plants are checking out the garden life of 2017 so far.

Over the years we have struggled with this garden adding some peat to it but it still is predominantly clay. Despite that it is amazing how much food comes from this modest plot each and every year. From raspberries to as many tomatoes we can eat.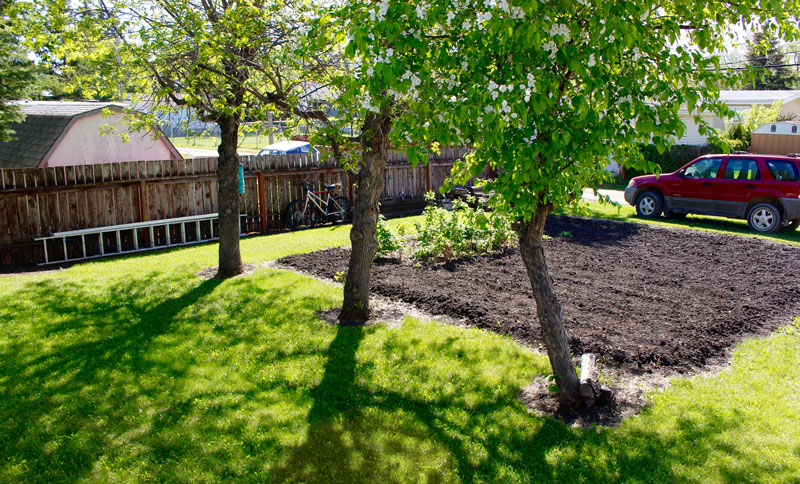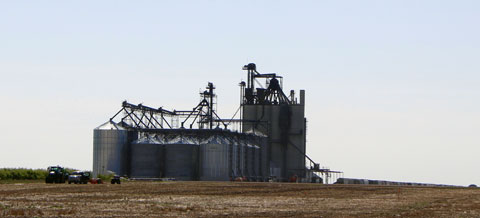 Though construction in Tisdale continues to hum right along out at Parrish and Heimbecker a new road to nowhere has been built as development seems to be continuing along the track between town and the P&H plant.

In this image you can see some sample crop plots are being developed to showcase new varieties.

Though harvest was messed up this past fall it is interesting to note that there is still a far amount of last year's crop around and all of the terminals have been shipping lately.